CAN Justifies MURIC Stance On Kukah's National Peace Committee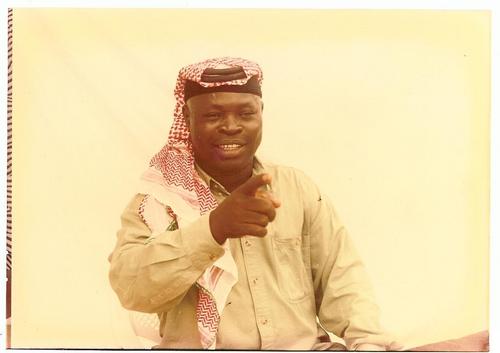 The Nigerian Islamic human rights organization, Muslim Rights Concern (MURIC) has declared that the National Peace Committee (NPC) as Kukah's initiative has lost credibility among Nigerians. MURIC spoke on the heels of the revelation by the Christian Association of Nigeria (CAN) that NPC is a personal initiative of Bishop Mathew Hassan Kukah.
MURIC's statement which was circulated to the media on Friday, 22nd January, 2021 was signed by the director of the organization, Professor Ishaq Akintola.
The statement reads in parts "We received the information supplied yesterday by the Vice Chairman (Northern Region) of the Christian Association of Nigeria (CAN), Rev. John Hayab, with great relief. The CAN Vice Chairman revealed that the National Peace Committee (NPC) is a non-governmental group convened by Bishop Kukah himself.
"This information is hidden from the public as NPC website merely says, 'The National Peace Committee is an initiative conceptualized in 2014 in response to emerging threats occasioned by the 2015 general elections. It is an initiative made up of eminent elder statesmen who undertake efforts to support free, fair and credible elections as well as intervene in critical issues of national concern through high-level mediated and alternative dispute resolution mechanisms…'
"The fact that the author of the 'initiative' is hidden from the public in its website here shows lack of transparency and possession of a hidden agenda. The joker card is in Kukah's pocket. This can be gleaned from the composition of the membership of the committee which has fifteen (15) members.
"They are : Abdul Salami Abubakar, Mathew Hassan Kukah, Okoh Ebute Ukiwe, Dame Priscilla Kuye, HRH Sa'd Abubakar III the Sultan of Sokoto, Alhaji Aliko Dangote GCON, Archbishop Nicholas Okoh, Mr. Brown Ade, Mr. Sam Amuka, Professor Mahmood Yakubu, Professor Amezi Gobadiya, Professor Ibrahim Gambari, Cardinal John Onaiyekan, Dr. Supo Ayokunle (CAN President), Justice Rose Ikeji
"These are eminent personalities whom we respect. But that should not be all. We must look further and ask, 'How 'national' is the National Peace Committee? This must be done particularly because the brain behind it is also a social critic. A man who interrogates others must know that his actions will equally be interrogated. So how 'national' is the National Peace Committee?
"From the above list of members of Kuka's committee we can see ten (10) Christians and five (5) Muslims only. There are also nine Southerners as against six (6) Northerners only. Can you now see what we mean? A man who always complains about marginalization and accuses others of nepotism cannot even raise a committee of fifteen without falling foul of his own allegations against others.
"Bishop Kukah, sir, permit us to borrow a question for you from your Bible: 'Why do you see the speck that is in your brother's eye, but do not notice the log that is in your own eye?…' (Mathew 7:3-5).
"Bishop Kukah turned a personal initiative to 'national' and Nigerians fell for it. With due respect to the distinguished leaders who are members of the committee. We believe that they merely keyed into the scheme as patriotic citizens without any intention to deceive Nigerians. But not Kukah. He was playing a card and he knew what he was doing all along.
"Pity Rev. Hayab let the cat out of the bag. Hear him: 'How on earth will you say a man should be removed from the house he builds?' Did you hear that? So NPC is a house built by Kukah. Sounds interesting. Too discourteous, overzealous perhaps? It happens sometimes. Kukah will have to forgive his brother in the Lord for being less tactical.
"But why call the NPC 'national' if it is just a single man's initiative. What is national about it? Is it the ratio 10:5 Christian-Muslim membership or the 9:6 Southern-Northern margin? By Nigerian standard and practice, anything 'national' is established by the government. So why dub a committee started by a single man 'national'?
"This presupposes that there was, ab initio, an intention to pull the wool over the face of Nigerians. NPC was to be used against somebody (a political foe?) or a group of people (most likely Muslims?) in the near future. It is highly deceitful, misleading and perfidious. Had it been christened Kukah Peace Committee had been good. But now the wind has blown. We have seen the ruff of the hen. Kukah elected to call his committee 'National' to hoodwink Nigerians. We reject this nomenclature. It is bogus, mischievous and opportunistic.
"For the avoidance of doubts, we did not ask the Federal Government (FG) to expel Bishop Kukah from the NPC, we knew all along that NPC is an NGO. What we cautioned FG about was the obsession of successive governments in appointing Kukah into mediation committees.
"It is our humble opinion that a Muslim hater like Kukah should not be allowed to sit in judgement or in mediation on issues affecting Muslims or matters affecting the North. FG is free to appoint him as minister and give him six portfolios at a time if it so desires but never again as a mediator. Appoint him to any federal post but not to committees and councils that will mediate between the North and the South or between Christians and Muslims. He can never be fair or objective. His mind is fixated on one thing and we already know what that thing is.
"Whereas the core values of the National Peace Committee as stated on its website include neutrality, integrity and transparency, Bishop Kukah showed undue interest in the affairs of a leading opposition party, flew in a candidate's private jet and hobnobbed with the founding father of a political party to bring them together against another political party. That intervention tantamounts to partisan interference and it depicts Kukah as having particular interest in one of the political parties. So why is he deceiving us by calling his committee as National Peace Committee? It is sheer hocus-pocus."
Remember there's a God of second chance" – Ooni tells inmates during visit to Kuje Correctional Centre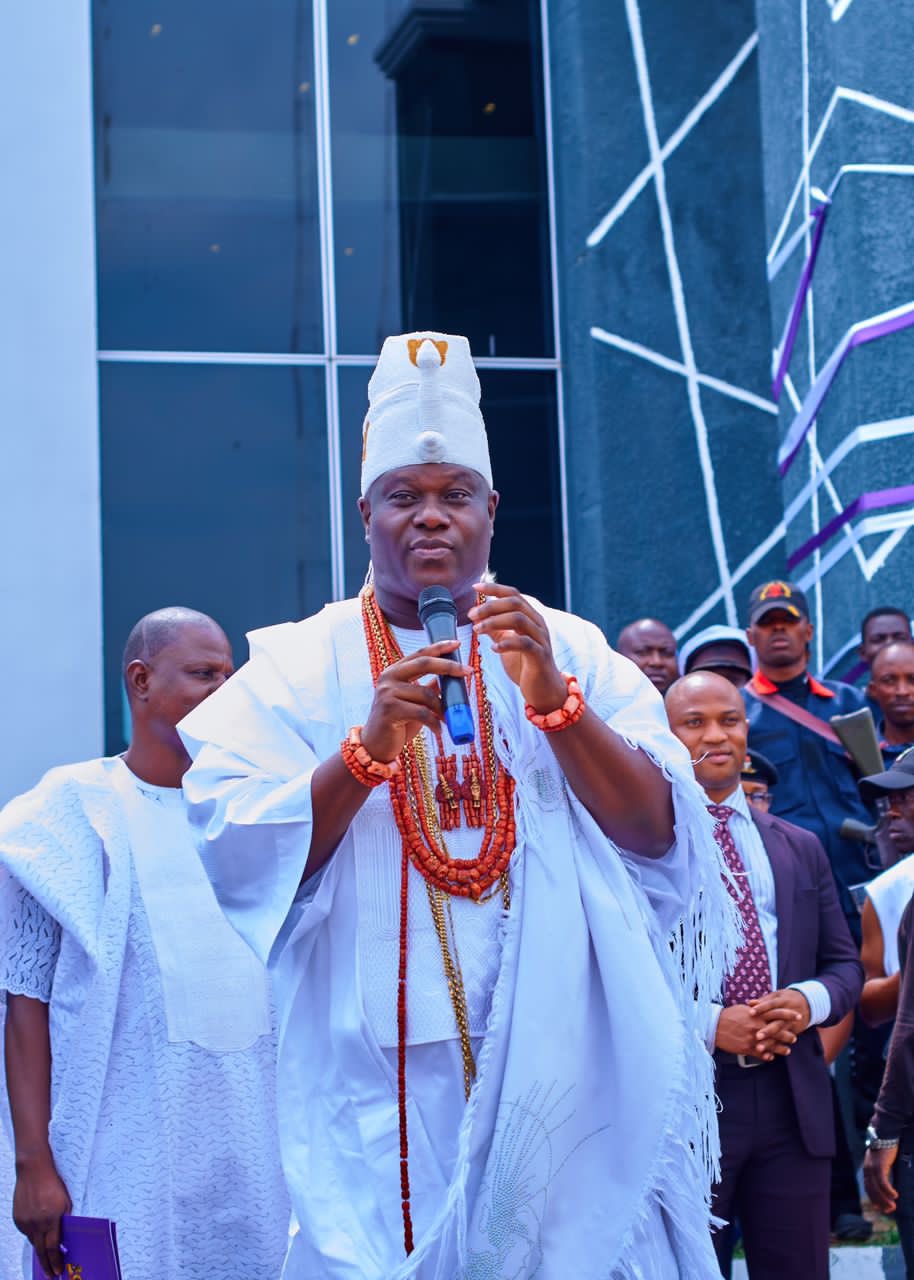 The Ooni of Ife, Ooni Adeyeye Ogunwusi, on Tuesday, kickstarted his annual coronation anniversary with a humanitarian visit to the Kuje Correctional facility in Abuja, Federal Capital Territory.
According to Director of Media & Public Affairs, Ooni's Palace, Otunba Moses Olafare, the monarch told the inmates to always remember that God created everyone and that he'ss the God of second chance.
Ooni Ogunwusi was on an official duty in the F.C.T. when he decided to visit inmates at the facility for a programme organized by Hopes Alive Initiative (HAI) under his Chairmanship to motivate those who are often ignored by the society.
Addressing the gathering of inmates and prison's officials after being welcomed into the facility by officers of the Nigeria Correctional Service, Ooni Ogunwusi who was flanked by his Queen & Deputy Convener of Hopes Alive Initiative HAI Olori Temitope Enitan-Ogunwusi, explained that the best part of human life is the one spent to serve others particularly the poor and vulnerable individuals.
"We should always remember that God created all of us and that is the God of second chance, we have seen in this country from prison to presidency, right from prison all the way to become the president of this country.
"So please do not write off yourselves, whatever the situation you might have found yourselves here remember that their is a God of second chance.
"I am here to tell you that there is a life after here, it does not end here and that is why you all must see this current phase of your life as a learning stage for the lessons with which you will live for life after here.
"I have not come here to tell you that it is not difficult but I am here to tell you that it is possible for you all to be better and be amongst the best members of the larger Nigerian society when you eventually leave here."
Highpoint of the event was when five (5) inmates were freed after fulfilling all requirements including payment of bail/fines through the assistance of the HAI, with a promise to keep an eye on them and also empowering them in the trade they learned while in the Correctional Centre.
Other event earmarked for the Ooni Ogunwusi's coronation anniversary is the Staff Appreciation Night during which all staff members (Traditional and Official) working with His Imperial Majesty will be honoured and gifted series of items including cars for the best performing ones.
In the same vein, parts of the statement said the Palace is not unaware of false, malicious and misleading reportage particularly by some unprofessional bloggers and armchair journalists about the event which does not tally with the event or any of its realities.
"These purveyors of fake news who are bent on blackmailing top personalities for income (Online traffic), prominence or whatever reasons predetermined by them wrote nonsense from the figment of their imagination and got it circulated by armchair (lazy) journalists with no regard for principles, laws and ethics of the prestigious pen profession."
The Ooni's Hopes Alive Initiative (HAI) has in the last five years engaged in the charity work which targets to give hope to the hopeless and vulnerable members of the society. Ooni Ogunwusi through the NGO has donated befitting homes to the orphanage and destitute, water borehole facilities to several market's across the South West in Nigeria, educational materials to several schools in the country.
Osun NUJ to hold commendation service on Friday in honour of late Adesunmbo Abioye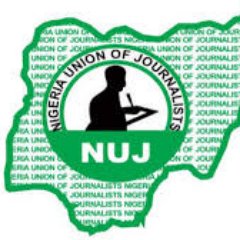 The Nigeria Union of Journalists,Osun State Council will on Friday hold a Commendation Service in honour of late Bishop-Elect, Adesunmbo Samson Abioye.
A statement by the Chairman of the union,Comrade Wasiu Ajadosu and Secretary,Comrade Adeyemi Aboderin indicate that the service will hold at NUJ Press Centre, Iwo /Ibadan Road,Osogbo by nine in the morning.
The statement calls on members of the union,friends and associates of the deceased to be part of the ceremony.
Late Bishop-Elect, Adesunmbo Samson Abioye was a former Secretary of NUJ,Osun State Council.
IPOB/ESN Commander Killed As Police Raid Terrorists' Camp In Imo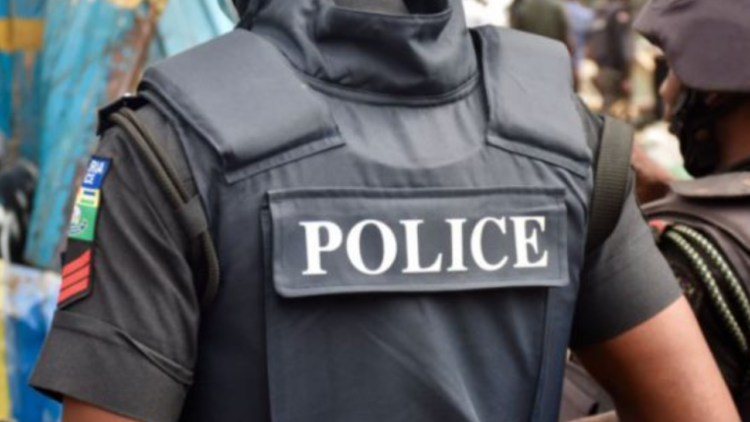 The Nigeria Police Force (NPF) has said that the second in command of an outlawed Eastern Security Network (ESN) Commander, Ebube Virus, has been killed in a fierce gun battle.
The deceased suspect was on the Imo State Police Command's wanted list due to his nefarious activities in the Aboh Mbaise area of the State.
The Commissioner of Police, Imo State Command, CP Aboki Danjuma, disclosed this in a statement issued by the Police spokesman, Henry Okoye, on Tuesday.
According to the CP, "Following the confessions made by the suspected IPOB/ESN Terrorist allegedly involved in the killing of DPO Ahiazu Mbaise and other dastardly acts in the Mbaise axis, operatives of the Command's Anti-Kidnapping squad led by CSP Oladimeji Odeyeyiwa on Monday 4th of December, 2023 stormed the criminal hideout of a deadly IPOB/ESN Terrorist Syndicate led by Ebube Virus and Ishaka, at Umuogu Amuzu in Aboh-Mbaise LGA of Imo State and dislodged the terrorists.
"In the process, a ferocious battle broke out between the terrorists and the combat-ready Police agents, neutralizing the Second in Command Ebube Virus, who is well-known on the Command's wanted list due to their nefarious actions in the Mbaise axis. Others who had been shot at had escaped. From the neutralized terrorist, one AK-47 rifle with 19 rounds of live ammunition was found.
"An operation is underway to find additional fugitive suspects and bring them to justice."
While praising the brave officers for their unwavering efforts in the fight against all violent crimes in the State, CP Danjuma affirmed the Command's commitment to working with other security agencies with the aim of restoring peace in the state.
CP Danjuma called on Imo residents to support the Police and other sister security agencies with timely and actionable information that will assist in the crusade against terrorism in the state.
He encouraged owners of hospitals and first-aid outlets to report any person seen with or treating gunshot injuries to the nearest Police Station.
Source: Leadership