EndSARS Protest: Hypocrisy of support & silence as Nigeria squats on precarious centre – By Shola Omilana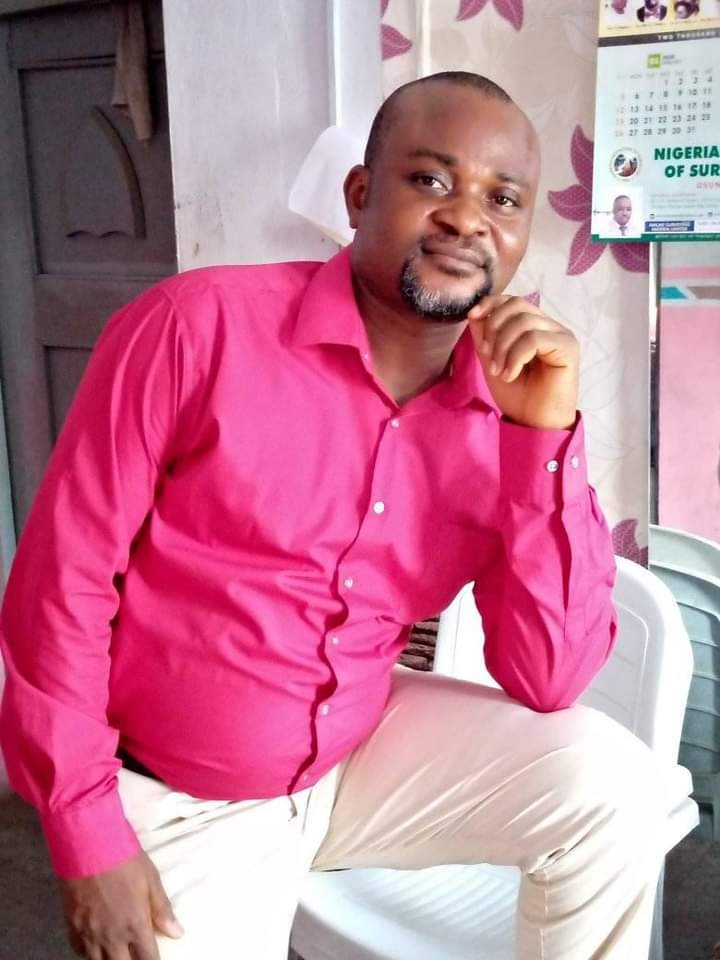 Note that, not all Nigerian youths are Internet fraudsters; Nigerian youths are free to dress as they wish; the Constitution guarantees certain fundamental rights that must not be trampled upon, among which is freedom to associate, move, speak among others.
Any Nigerian youth that bears no arm shouldn't be subjected to embarrassment by any security officer under any guise. Armed officers are not supposed to be deployed to control unarmed protesters, let alone the leaders of tomorrow as in the EndSARS protest. Security operatives do not need to kill to arrest any suspected internet fraudsters that do not bear any harm.
"And he said to the people, who amongst you has not committed similar sin, let him be the one to cast a stone,…and before He looked up, no one among the crowd was left except the accused woman"
The embedded message in the above biblical allusion is that "The crowd lacks the integrity to stone the woman to death, though the tradition stipulates that.
Some of our politicians and security agencies have stained their garments of dignity with the faeces of a chameleon and have also soiled their hands in iniquities and cannot stand to condemn corrupt practices such as internet fraud and others
Government's idea of milk drying the masses to fund its white elephant economic programmes makes it seem it is preparing a fatalistic and precarious future for the youth, because the gap between the social well being of the masses and Economic growth is egregious.
Government, in its policies, wants the masses to pay and wait till it (government) tills the ground, makes heaps, plants crops, watches them germinate and grow, with no corresponding assurance of machinery to ensure that locusts (corrupt officials/politicians) do not devour, stunt growth and truncate lifespan, making the crops not to mature. The masses lose at the end by paying exorbitant rates for services not enjoyed.
The Nigerian youth in question have explored the outside world physically and technologically, unlike during our grand fathers and fathers' days that they vainly hoped in government from when they started tying boots till when they were aided by staffs.
Current economic hardship and its attendant effects on the masses is also one of the factors that has made the youths not being able to pacify in their protest against SARS brutality
Government should forget about deceiving these young ones with window dressing or white elephant projects. The youths of this generation have seen and compared social well-being of educated and non-educated youths in America, Russia, Canada, China, Saudi Arabia, lsrael, Hong Kong, Libya and Egypt, and so cannot be deceived or brainwashed. Therefore, internet fraud may not go away anytime soon from this nation until some thorny branches are hewn and roses planted in places of shrubs by government.
Education and religion have largely contributed to lack of hope by the youth of this current generation. First clergymen in this nation have never individually amassed wealth like they have done in this generation, immorality and ubiquitous iniquities have never pervaded the sacred realm as it is now, the more reason some clergymen are hypocritically silent on the matter
Similarly, educated young ones believe they have sacrificed many years of austerity and self-denial to acquire knowledge with hope of meaningful life but later disappointed that it is only where you belong to, or who you know, that can ever offer you that meaningful life.
Parents cannot be blamed for their silence on this matter due to the fact that their avowed hope in government and sermon to their wards to keep off criminality have not stopped them from using their tattered pension dues to mend leakages from their thatched roofs, the reason they are no longer facing the West where the sun sets but facing the East where the sun rises. Can the centre (society )still hold ?
It is only in this nation that you'll see a security officer in patched uniforms, begging passersby and motorists for breadcrumbs, and government will still expect such officer that is deprived of meaningful welfare packages not to compromise or demean himself. Can the centre (police force) still hold.
Moreso, it is only in Nigeria that you will see police officers, including all other security operatives collecting stipends from motorists along major highways including its Federal Capital city, and their bosses will deceitfully say 'bribe is a crime' for the umpteenth time, and you think the centre (security agencies) can still hold.
How can SARS that was formed to tackle robbery and other high profile criminal activities almost turned itself into a cult of internet fraudsters? If care is not taken by the federal government in its reform of this unit, most of the demagogues that have indulged in this illicit acts will find it difficult to desist for they know what they benefit and the force has allowed this to linger.
There are countries today that lack the integrity to stop drug trafficking, insurgency and terrorism, some lack integrity of stopping human trafficking, internet fraud and it goes on and on. They have learnt to live with it until certain explicit corrections are made to restore trust and confidence in the people about their government before perpetrators desist, I doubt if Nigeria will not have to live with internet fraud among the youths, l decide not talk of other illicit activities.
Nigeria and Nigerians need to address bad governance, bad policies, misplacement of priorities, nepotism, joblessness, underemployment, lack of evenly distributed national wealth, money laundering, societal illness, embezzlement of public funds with impunity, religious hypocrisy, reward for education pursuits, before Nigerian youths can be truly pacified.
Internet use, online businesses and other activities should also be regulated or reformed by respective authorities instead of assaulting and humiliating Nigerian youths for their digital dexterity, as well as mastery and cerebral ingenuity of exploring the internet, after all, the alleged youths are toddlers in the act, while the mammoth internet fraudsters and drug barons are always masked.
The agency responsible for certain criminal offences should be allowed to carry out their legitimate operational assignments in a transparent manner and in line with laid down ethics of operations.
With the sophistication of strength that the youths have discovered in the ongoing protest, l fear if government will not be compelled, sometime in the nearest future, to constitute amnesty programmes to make youth jettison illicit internet activities and embrace legitimate online engagements.
If religious centres, parents, government no longer have integrity to mentor and inculcate moral decency in our youths, l wonder what society we are creating for the younger generation.
Olushola Omilana is a broadcast journalist with Murhi International Television (MITV)
He writes from Osogbo.
Remember there's a God of second chance" – Ooni tells inmates during visit to Kuje Correctional Centre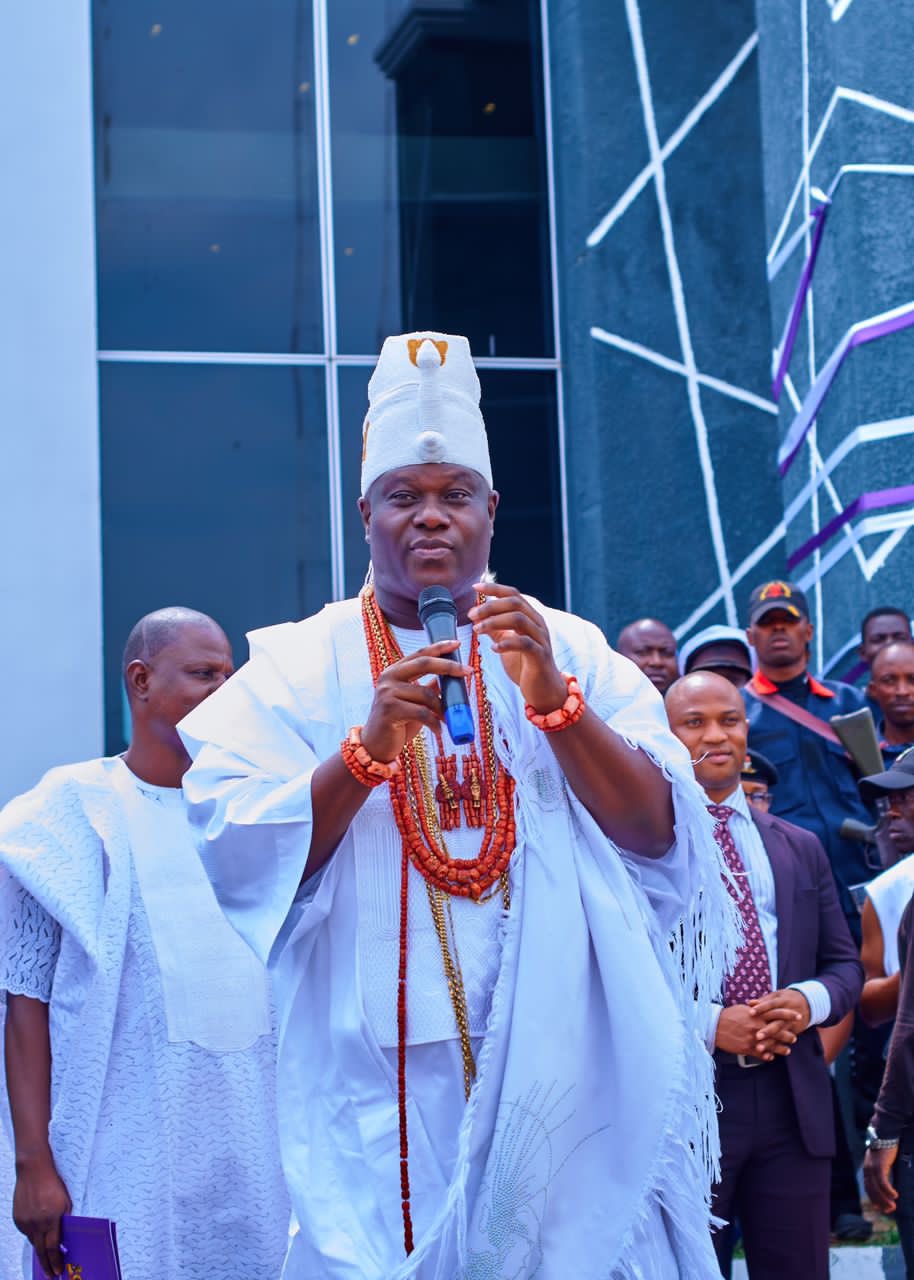 The Ooni of Ife, Ooni Adeyeye Ogunwusi, on Tuesday, kickstarted his annual coronation anniversary with a humanitarian visit to the Kuje Correctional facility in Abuja, Federal Capital Territory.
According to Director of Media & Public Affairs, Ooni's Palace, Otunba Moses Olafare, the monarch told the inmates to always remember that God created everyone and that he'ss the God of second chance.
Ooni Ogunwusi was on an official duty in the F.C.T. when he decided to visit inmates at the facility for a programme organized by Hopes Alive Initiative (HAI) under his Chairmanship to motivate those who are often ignored by the society.
Addressing the gathering of inmates and prison's officials after being welcomed into the facility by officers of the Nigeria Correctional Service, Ooni Ogunwusi who was flanked by his Queen & Deputy Convener of Hopes Alive Initiative HAI Olori Temitope Enitan-Ogunwusi, explained that the best part of human life is the one spent to serve others particularly the poor and vulnerable individuals.
"We should always remember that God created all of us and that is the God of second chance, we have seen in this country from prison to presidency, right from prison all the way to become the president of this country.
"So please do not write off yourselves, whatever the situation you might have found yourselves here remember that their is a God of second chance.
"I am here to tell you that there is a life after here, it does not end here and that is why you all must see this current phase of your life as a learning stage for the lessons with which you will live for life after here.
"I have not come here to tell you that it is not difficult but I am here to tell you that it is possible for you all to be better and be amongst the best members of the larger Nigerian society when you eventually leave here."
Highpoint of the event was when five (5) inmates were freed after fulfilling all requirements including payment of bail/fines through the assistance of the HAI, with a promise to keep an eye on them and also empowering them in the trade they learned while in the Correctional Centre.
Other event earmarked for the Ooni Ogunwusi's coronation anniversary is the Staff Appreciation Night during which all staff members (Traditional and Official) working with His Imperial Majesty will be honoured and gifted series of items including cars for the best performing ones.
In the same vein, parts of the statement said the Palace is not unaware of false, malicious and misleading reportage particularly by some unprofessional bloggers and armchair journalists about the event which does not tally with the event or any of its realities.
"These purveyors of fake news who are bent on blackmailing top personalities for income (Online traffic), prominence or whatever reasons predetermined by them wrote nonsense from the figment of their imagination and got it circulated by armchair (lazy) journalists with no regard for principles, laws and ethics of the prestigious pen profession."
The Ooni's Hopes Alive Initiative (HAI) has in the last five years engaged in the charity work which targets to give hope to the hopeless and vulnerable members of the society. Ooni Ogunwusi through the NGO has donated befitting homes to the orphanage and destitute, water borehole facilities to several market's across the South West in Nigeria, educational materials to several schools in the country.
Osun NUJ to hold commendation service on Friday in honour of late Adesunmbo Abioye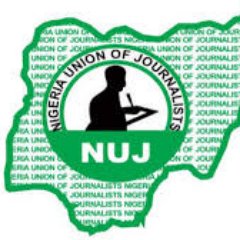 The Nigeria Union of Journalists,Osun State Council will on Friday hold a Commendation Service in honour of late Bishop-Elect, Adesunmbo Samson Abioye.
A statement by the Chairman of the union,Comrade Wasiu Ajadosu and Secretary,Comrade Adeyemi Aboderin indicate that the service will hold at NUJ Press Centre, Iwo /Ibadan Road,Osogbo by nine in the morning.
The statement calls on members of the union,friends and associates of the deceased to be part of the ceremony.
Late Bishop-Elect, Adesunmbo Samson Abioye was a former Secretary of NUJ,Osun State Council.
IPOB/ESN Commander Killed As Police Raid Terrorists' Camp In Imo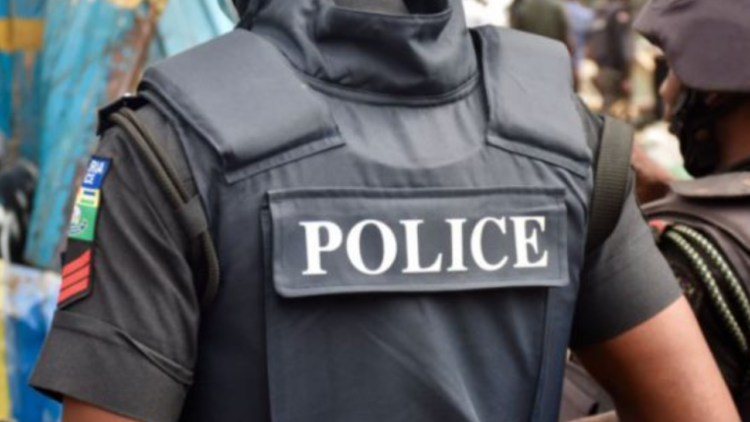 The Nigeria Police Force (NPF) has said that the second in command of an outlawed Eastern Security Network (ESN) Commander, Ebube Virus, has been killed in a fierce gun battle.
The deceased suspect was on the Imo State Police Command's wanted list due to his nefarious activities in the Aboh Mbaise area of the State.
The Commissioner of Police, Imo State Command, CP Aboki Danjuma, disclosed this in a statement issued by the Police spokesman, Henry Okoye, on Tuesday.
According to the CP, "Following the confessions made by the suspected IPOB/ESN Terrorist allegedly involved in the killing of DPO Ahiazu Mbaise and other dastardly acts in the Mbaise axis, operatives of the Command's Anti-Kidnapping squad led by CSP Oladimeji Odeyeyiwa on Monday 4th of December, 2023 stormed the criminal hideout of a deadly IPOB/ESN Terrorist Syndicate led by Ebube Virus and Ishaka, at Umuogu Amuzu in Aboh-Mbaise LGA of Imo State and dislodged the terrorists.
"In the process, a ferocious battle broke out between the terrorists and the combat-ready Police agents, neutralizing the Second in Command Ebube Virus, who is well-known on the Command's wanted list due to their nefarious actions in the Mbaise axis. Others who had been shot at had escaped. From the neutralized terrorist, one AK-47 rifle with 19 rounds of live ammunition was found.
"An operation is underway to find additional fugitive suspects and bring them to justice."
While praising the brave officers for their unwavering efforts in the fight against all violent crimes in the State, CP Danjuma affirmed the Command's commitment to working with other security agencies with the aim of restoring peace in the state.
CP Danjuma called on Imo residents to support the Police and other sister security agencies with timely and actionable information that will assist in the crusade against terrorism in the state.
He encouraged owners of hospitals and first-aid outlets to report any person seen with or treating gunshot injuries to the nearest Police Station.
Source: Leadership