Go and register as political party members – Bishop urges Christians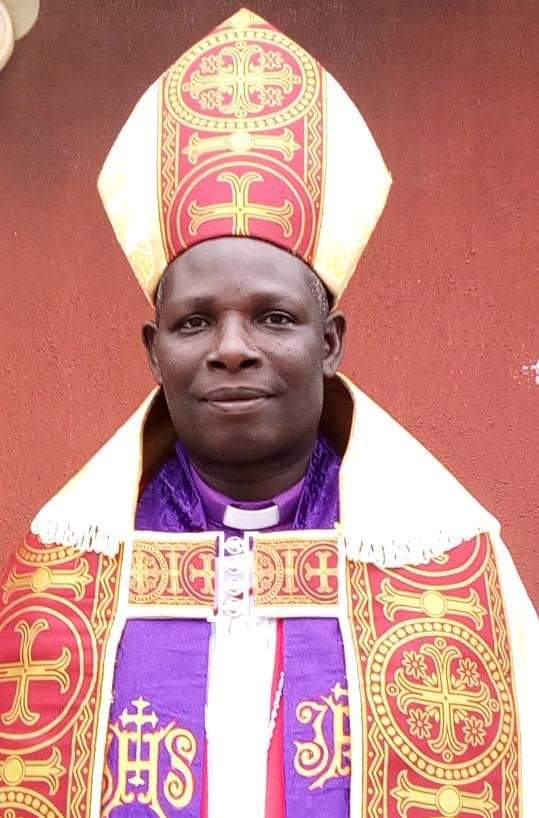 A Pentecostal cleric and founder of Sufficient Grace and Truth Ministry (SGTM), Bishop Seun Adeoye has called on Christians to storm party secretariats of all existing political parties in their localities to register as members.
Adeoye who also doubles as Lead Bishop of Worldwide Anglican Church (WAC) in West Africa and Africa spokesman of World Bishops' Council (WBC) in a statement oon Monday, February 15 explained that good and born again Christians have roles to play in getting things right in Nigeria.
In the statement titled "Go and take Charge", Bishop Adeoye told Christians to go and take over Nigeria's political space by quoting from the Book of Proverbs 29:2 which stated that "When the righteous are in authority, the people rejoice: but when the wicked beareth rule, the people mourn".
He questioned, "Who will put the righteous in authority? Who will ensure the rule of the righteous? Why are we mourning and crying over bad governance if not because wrong people are in authority?
"If good people abandon governance for bad people, then, the results will be calamitous. So, we have a duty to ensure that corrupt, dirty and bad people are uprooted from local to state and to federal levels.
"If God has informed us that it is only when the righteous are in authority that will make people rejoice, we must as a matter of godly responsibility work towards getting the righteous into positions of authority. Therefore, we are bound to partake in allowing God's purpose be fulfilled.
"We must fully be involved. We must take action. We cannot allow the situation in our country to continue to degenerate further. We've prayed enough and now it is the time to take practical steps. We need to understand that the process of getting people into position start from party levels. I admire you to go and take over", Bishop Adeoye said.
The cleric alerted Christians that at present the ruling All Progressives Congress (APC) has embarked on revalidation of old members and registration of new members and that other political parties including the major opposition party, the Peoples Democratic Party (PDP) may also do same anytime.
"Those parties belonged to all Nigerians.
He said, "Check the parties' manifestoes and if you're pleased with their objectives, don't wait, go and join them. Take over Nigeria's political space. As clergies, we will pray for you. Together, we will make Nigeria great and better".
Remember there's a God of second chance" – Ooni tells inmates during visit to Kuje Correctional Centre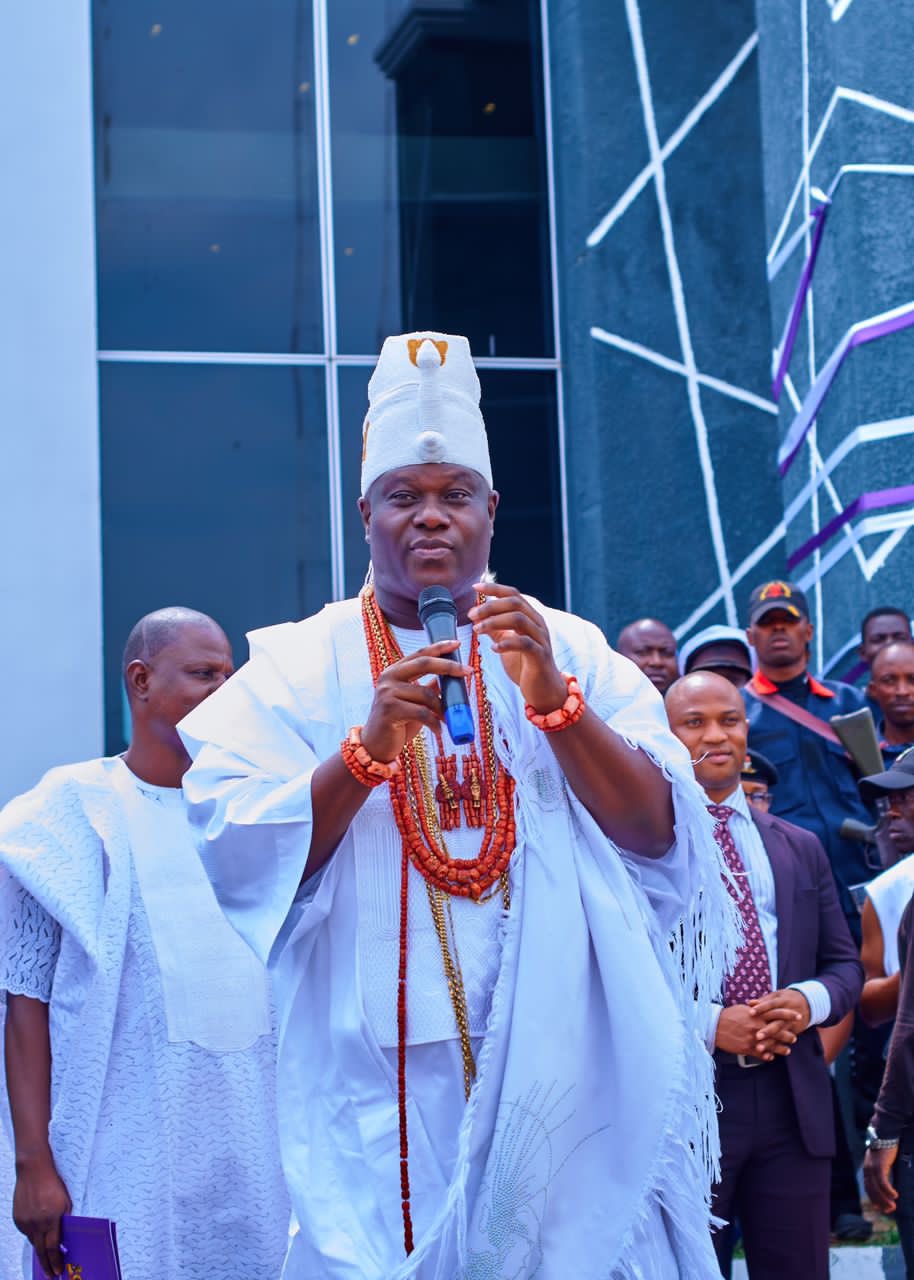 The Ooni of Ife, Ooni Adeyeye Ogunwusi, on Tuesday, kickstarted his annual coronation anniversary with a humanitarian visit to the Kuje Correctional facility in Abuja, Federal Capital Territory.
According to Director of Media & Public Affairs, Ooni's Palace, Otunba Moses Olafare, the monarch told the inmates to always remember that God created everyone and that he'ss the God of second chance.
Ooni Ogunwusi was on an official duty in the F.C.T. when he decided to visit inmates at the facility for a programme organized by Hopes Alive Initiative (HAI) under his Chairmanship to motivate those who are often ignored by the society.
Addressing the gathering of inmates and prison's officials after being welcomed into the facility by officers of the Nigeria Correctional Service, Ooni Ogunwusi who was flanked by his Queen & Deputy Convener of Hopes Alive Initiative HAI Olori Temitope Enitan-Ogunwusi, explained that the best part of human life is the one spent to serve others particularly the poor and vulnerable individuals.
"We should always remember that God created all of us and that is the God of second chance, we have seen in this country from prison to presidency, right from prison all the way to become the president of this country.
"So please do not write off yourselves, whatever the situation you might have found yourselves here remember that their is a God of second chance.
"I am here to tell you that there is a life after here, it does not end here and that is why you all must see this current phase of your life as a learning stage for the lessons with which you will live for life after here.
"I have not come here to tell you that it is not difficult but I am here to tell you that it is possible for you all to be better and be amongst the best members of the larger Nigerian society when you eventually leave here."
Highpoint of the event was when five (5) inmates were freed after fulfilling all requirements including payment of bail/fines through the assistance of the HAI, with a promise to keep an eye on them and also empowering them in the trade they learned while in the Correctional Centre.
Other event earmarked for the Ooni Ogunwusi's coronation anniversary is the Staff Appreciation Night during which all staff members (Traditional and Official) working with His Imperial Majesty will be honoured and gifted series of items including cars for the best performing ones.
In the same vein, parts of the statement said the Palace is not unaware of false, malicious and misleading reportage particularly by some unprofessional bloggers and armchair journalists about the event which does not tally with the event or any of its realities.
"These purveyors of fake news who are bent on blackmailing top personalities for income (Online traffic), prominence or whatever reasons predetermined by them wrote nonsense from the figment of their imagination and got it circulated by armchair (lazy) journalists with no regard for principles, laws and ethics of the prestigious pen profession."
The Ooni's Hopes Alive Initiative (HAI) has in the last five years engaged in the charity work which targets to give hope to the hopeless and vulnerable members of the society. Ooni Ogunwusi through the NGO has donated befitting homes to the orphanage and destitute, water borehole facilities to several market's across the South West in Nigeria, educational materials to several schools in the country.
Osun NUJ to hold commendation service on Friday in honour of late Adesunmbo Abioye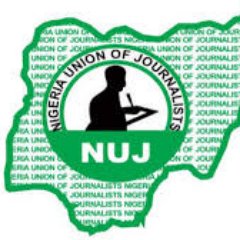 The Nigeria Union of Journalists,Osun State Council will on Friday hold a Commendation Service in honour of late Bishop-Elect, Adesunmbo Samson Abioye.
A statement by the Chairman of the union,Comrade Wasiu Ajadosu and Secretary,Comrade Adeyemi Aboderin indicate that the service will hold at NUJ Press Centre, Iwo /Ibadan Road,Osogbo by nine in the morning.
The statement calls on members of the union,friends and associates of the deceased to be part of the ceremony.
Late Bishop-Elect, Adesunmbo Samson Abioye was a former Secretary of NUJ,Osun State Council.
IPOB/ESN Commander Killed As Police Raid Terrorists' Camp In Imo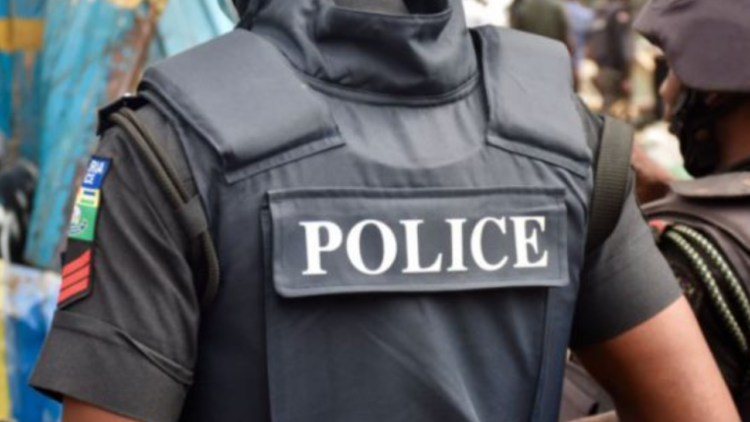 The Nigeria Police Force (NPF) has said that the second in command of an outlawed Eastern Security Network (ESN) Commander, Ebube Virus, has been killed in a fierce gun battle.
The deceased suspect was on the Imo State Police Command's wanted list due to his nefarious activities in the Aboh Mbaise area of the State.
The Commissioner of Police, Imo State Command, CP Aboki Danjuma, disclosed this in a statement issued by the Police spokesman, Henry Okoye, on Tuesday.
According to the CP, "Following the confessions made by the suspected IPOB/ESN Terrorist allegedly involved in the killing of DPO Ahiazu Mbaise and other dastardly acts in the Mbaise axis, operatives of the Command's Anti-Kidnapping squad led by CSP Oladimeji Odeyeyiwa on Monday 4th of December, 2023 stormed the criminal hideout of a deadly IPOB/ESN Terrorist Syndicate led by Ebube Virus and Ishaka, at Umuogu Amuzu in Aboh-Mbaise LGA of Imo State and dislodged the terrorists.
"In the process, a ferocious battle broke out between the terrorists and the combat-ready Police agents, neutralizing the Second in Command Ebube Virus, who is well-known on the Command's wanted list due to their nefarious actions in the Mbaise axis. Others who had been shot at had escaped. From the neutralized terrorist, one AK-47 rifle with 19 rounds of live ammunition was found.
"An operation is underway to find additional fugitive suspects and bring them to justice."
While praising the brave officers for their unwavering efforts in the fight against all violent crimes in the State, CP Danjuma affirmed the Command's commitment to working with other security agencies with the aim of restoring peace in the state.
CP Danjuma called on Imo residents to support the Police and other sister security agencies with timely and actionable information that will assist in the crusade against terrorism in the state.
He encouraged owners of hospitals and first-aid outlets to report any person seen with or treating gunshot injuries to the nearest Police Station.
Source: Leadership