We Are In Support of No-overnight Grazing' – Osun Serikin Fulani
'The Fulani/Bororo in Osun State has assured that their people would abide by the no – overnight grazing order in the Southwest as agreed by Governors in the region.
The State Chairman of Serikin Fulani/boro, Alhaji Ibrahim Dende gave the assurance on Tuesday, in Osogbo, the State capital barely 24 hours after the Southwest governors rose from an emergency meeting as it affect the region.
Alhaji Dende who acknowledged Osun as one of the most peaceful State in Nigeria said the peaceful atmosphere must be sustained.
He said they were always ready to cooperate with government in all its efforts to ensure that all residents of the State live together in peace and harmony irrespective of their places of origin.
"From now on, we are ready to follow all government's guidelines on grazing. When you graze cattle at night it will be pretty difficult to guide them from destroying farms. There won't be overnight grazing again in Osun and we will ensure that our children will not graze cattle but under supervision of older people. They will only follow older people to learn so that they will grow up learning the trade".
Alhaji Dende praised Osun State Governor, Gboyega Oyetola for ensuring that farmers/herders differences don't escalate into crisis by being fair and just to all residents of the State.
"We owe the Governor a lot of commendations because of all his efforts to ensure that we have always lived together in peace with Yoruba and other tribe in the State. The Special Adviser too, Hon. Olatunbosun Oyintiloye. He has told us that the door to his office is always open for us anytime. Their efforts have always help in preventing herders/farmers crisis in Osun state".
The Serikin Fulani said herders who caused trouble were strangers and did not belong to Fulani/Bororo community who have been living peacefully with Yoruba from time immemorial.
"I was born and bread here and married to a Yoruba from Osogbo. I have lived all my life here and I don't know any other place so I cannot pray that any crisis erupt here because I don't have anywhere to go.
Also, speaking, Chairman of Miyeti Allah Cattle breaders Association in Osun State, Alhaji Abdullahi Alilu said all resolutions at a meeting held with the government would be complied with to prevent farmers/herders crisis in the State.
Ending Inisa Central Mosque Leadership Crisis: FRMIOS Calls For Constitution of Shuurah Committee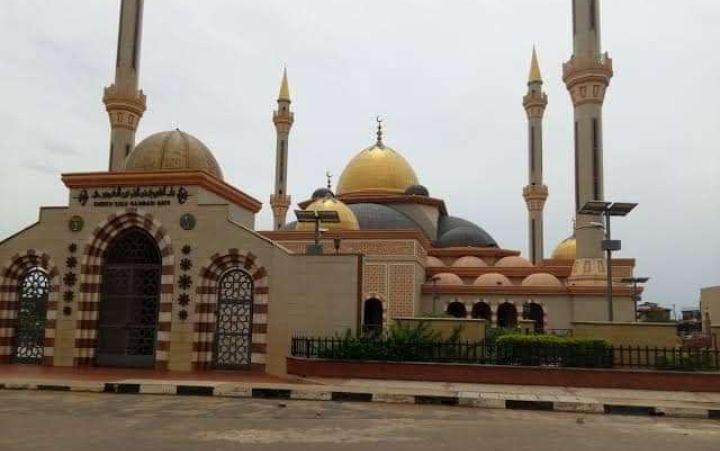 …harps on harmonising Interests among Warring Factions
Muslims have been charged to always embrace peace and uphold the tenets of Islam in whatever they do including selection of a leader or Imam.
The Forum of Ratibi Mosque Imams of Osun State (FRMIOS), a registered Islamic Organization under the leadership of Pa Alhaji Shehik Imaam Illyas Afolabi Alawe gave the charge this weekend.
This was coming against the backdrop of the efforts at resolving the Inisha Central Mosque leadership crisis that kept worshippers away from observing prayers at the mosque for quite a while before last Friday.
In a release signed by the organisation's secretary, Jamiu omotoso Tajudeen and made available to Daily Mail in Osogbo, FRMIOS called for constitution of a Shuurah Committee as a way to harmonize Interests of the Warring Factions.
The release read in part: "To be an Imam is to lead others in observing Salats and doings of some other religious activities including presentation of regular Sermons. It is a question of one having adequate and sufficient knowledge, wisdom and native intelligence more so that essence of the leadership in Islam is to guide adherents of the faith to the way of Allaah as sent to mankind through all the Prophets."
"Shuurah Committee is a body always assigned a role to determine and select a leadership in Islam based on the religious criteria. It follows that where such had been in place within the Muslim community in this part of the country, probably closure of the central Mosque would have been averted and an ugly development that did more harm to the Muslims and Islam at large.
"The warring factions should therefore embrace peace and see to amicable resolution of the crisis in the overall interest of the Muslims and Islam which is obviously facing a lot of challenges in the Southwest as a result of inability of the Ummah to be united and speak with one voice.
"We therefore further call on the state government to look into urgent creation of the Shari'ah Court of Appeal in this state as guaranteed by Section 275 (1) of the 1999 Constitution of the Federal Republic of Nigeria. Taking into consideration the huge population of the Muslims in the state, creation of such Shari'ah Court of Appeal in the state will definitely avert such a leadership crisis and others which are capable of disturbing peaceful coexistence of the people in the state.
"In addition, creation of such Shari'ah Court will provide jobs and generate more revenue for the government while such religious crises would always be settled in a very civilized manner. Our organization shall not relent in promoting peace, harmony and in a quest to see to the creation of the Shari'ah Court of Appeal in Osun State.
"Meanwhile, intervention of the well-meaningful people such as Chief Imam of Osogbo, HRM Olunisa of Inisa, Our Sheikhs, Alfas, brothers in Islam and Osun State government is highly appreciative and commendable."
Cutting Costs of Governance: Presidency Should Lead Way – Ogunwale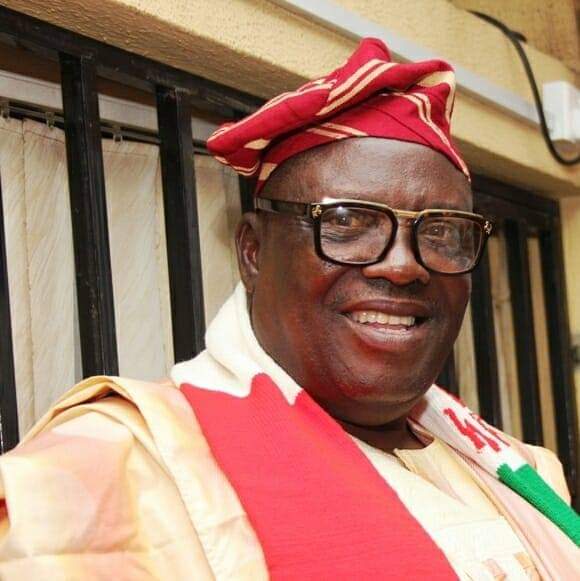 A chieftain of the People's Democratic Party, PDP in Osun State, Senator Felix Ogunwale has said the Nigerian presidency should lead the way for others to follow in cutting down cost of governance.
Senator Ogunwale spoke on Wednesday in Osogbo while fielding question from a panel at a programme, The Frontliners' organised by the Osun State Chapter of Association of Veteran Journalists, AVJ.
He said the right thing to be done was for the president of the country to show commitment to changing the narrative by not only asking Nigerians to endure the current hardship but to demonstrate the willingness to also make all arms of government to also feel the impact in their budget.
"I have always said it that we are note being driven by ideas in Nigeria but money. You can't be asking those in the National Assembly to reduce their pay now when in actual sense the reason for some of them being their is to amaze wealth.
"Do you know what to correct this, it's if our president, I am not referring to the current president, it's the day our president decide to be riding bicycle to his office, the day the balance in his account is not more than 10 million, the day our president refuses to take more aides than it's necessary, the day our president doesn't believe in amazing wealth."
The chairman of the event, Dr. Muyiwa Oladimeji who also shared the views of the guest urged the people of the State to continue to support the Administration of Senator Ademola Adeleke to be able to achieve his dream of developing all sectors of the State.
He commeded the AVJ for championing such efforts geared towards charting a way forward on how to achieve all round growth and development of the society and the nation at large.
Earlier, the chairman, AVJ, Adepoju Atobatele had described the programme as another opportunity to get Nigerians engaged on salient issues of national and global dimensions on the Front Liners.
Atobatele said, the association considered it a duty as professionals in the pen fraternity, to deepen democracy by constantly provoking Intellectual disputes that would widen public horizon of issues that are germane to the wellbeing, progress, security as well galvanizing interest in the affairs of the Country.
He said "The FRONTLINERS has been very active in widening discussions and analytical assessments of issues, events and personalities involved in determining the socio-economic and political directions of our dear Country, Nigeria.
"These we are carrying out successfully with the resources available to us in different ways, through the instrumentality of the Media.
"Ours as a professional body of retired media practitioners, still active in the concept of information management, has thus taken it as a sacred duty to act as change agents in a society yearning for objective information dissemination."
IMO: Oyetola holds bilateral talks with Saudi Arabia, Bangladesh, Brazil, Jamaica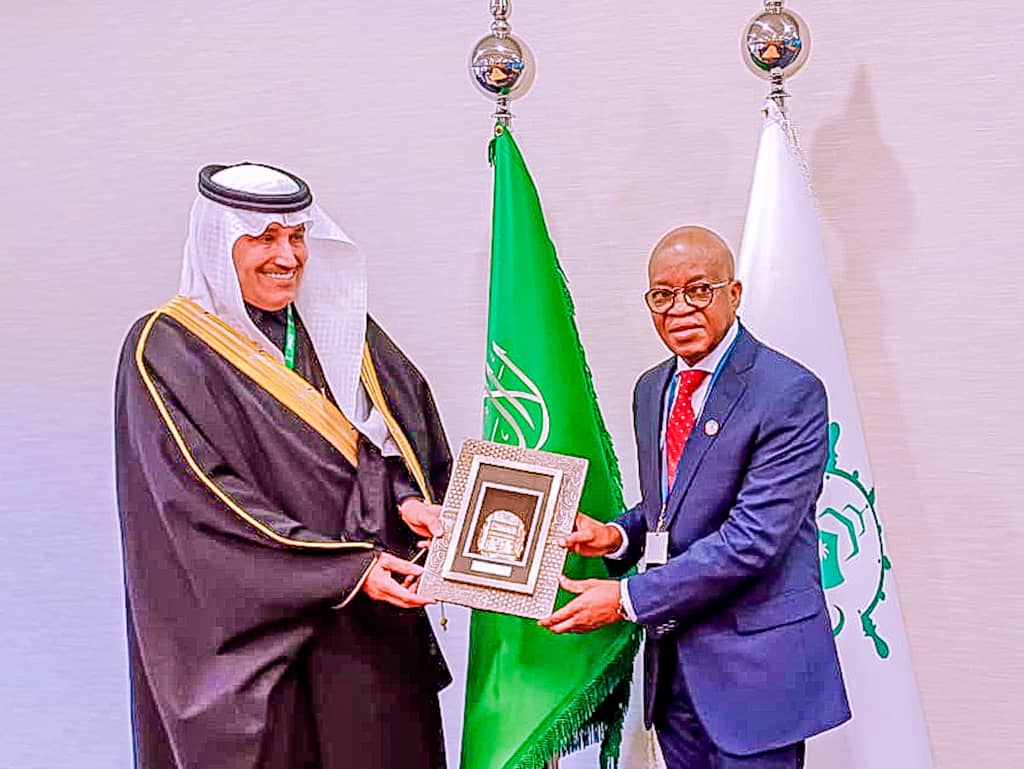 …as Nigeria sets to sign MoU with Saudi Arabia
The minister of Marine and Blue Economy, Adegboyega Oyetola, on Tuesday, continued bilateral discussions with ministers and representatives from the Kingdom of Saudi Arabia, Bangladesh, Brazil and Jamaica, expressing Nigeria's government interest in learning from their knowledge and experiences.
This was revealed through his media aide, Ismail Omipidan, in a statement issued on Tuesday evening.
Recall that Oyetola, on Monday, held bilateral meetings with representatives of Greece, Qatar, and Mexico, on the sidelines of the ongoing 33rd General Assembly session of the International Maritime Organization, IMO, in London, United Kingdom.
During his meeting with the Brazilian Chief of the Navy's General Staff, Adm José Augusto V. da Cunha de Menezes, the minister said Nigeria would want to learn from the operations of the Brazilian coast guards, as the ministry was desirous of setting up one so as to further secure the maritime space and the country's waterways.
Oyetola further noted that: "We want to also focus on sectors such as Marine Renewable Energy, Marine Mining, Subsea Cabling and Piping, Marine Genetics, and Biotechnology, so as to grow the marine and blue economy.
"As we continue to expand and develop the activities of the sector, there will be need to deepen security architecture within the maritime space. In this regard, we are considering setting up Coast Guards and we believe that they will complement the existing security architecture to further secure our maritime space."
The minister while expressing Nigeria's desire to tap into technology to revolutionalise the maritime sector, further said "technology and innovation are vital for boosting Nigeria's trade and investment prospects within the Marine and Blue Economy. Advanced marine technologies, including innovations in maritime logistics and smart logistics solutions, will significantly enhance the efficiency and sustainability of maritime transport and port operations, making Nigerian ports more competitive globally."
Oyetola also met the newly elected Vice President of IMO, who is the Bangladesh High Commissioner to the UK, Saida Muna Tasneem and Saudi Arabia's Saleh bin Nasser AIJasser, who is the minister in charge of the Ministry of Transport and Logistics Services of Saudi Arabia, Department of Economic and Social Affairs.
Both Saudi Arabia and Nigeria during the meeting agreed to sign a formal Memorandum of Understanding (MoU) to cement their corporations, collaboration and partnership in the maritime space.