ENGR. LAOLU ADEDOKUN @60 – By Adeniyi Folorunso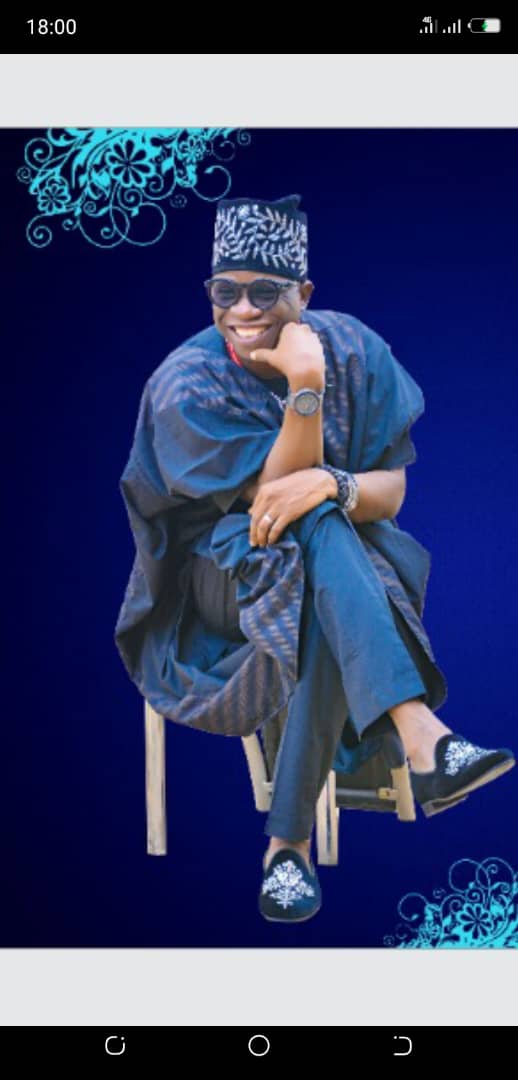 ENGR. LAOLU ADEDOKUN' @60 – By Adeniyi Folorunso
Families, friends and associates Celebrate Engr. Adedokun Laolu Timothy Sunday as he clocks 60.
An Ibadan-born Engineer, Adedokun Laolu Timothy Sunday was born to the family of Pa and Madam Adedokun of Okemesi Ekiti, in present day Ekiti state on the 6th day of November,1960.
Engineer Adedokun gained admission into Wapco Lafarge Engineering Training School, Ewekoro in 1982 and was trained both home and abroad in Power
Plants/Automotive Engineering Services with impeccable records while
working with Wapco, Lafarge and other establishments.
Earlier in life, he attended Saint Andrews Primary School, Omi Adio, Ibadan for his Elementary School and Babatope Memorial High School, Ikoro-Ekiti, Ekiti State for his Secondary education.
He has been recognized as an hardworking, patriotic and man with a vision. He doesn't work only because of what comes as a reward but to protect good name he has built over the years.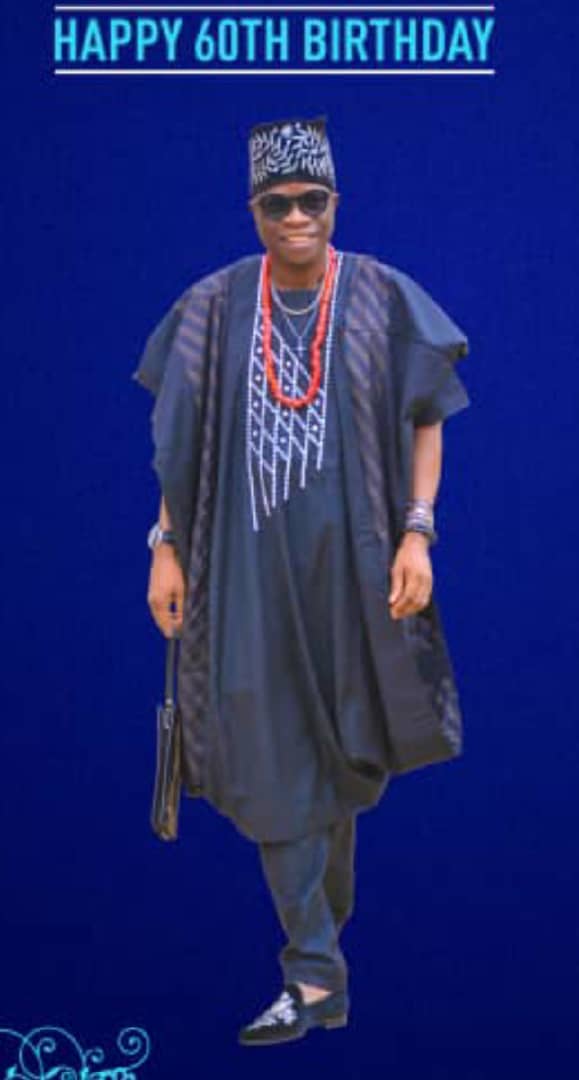 Laolu as fondly called by his friends and associates is known for good character, honesty and as God fearing personified. He's loved by everyone and doesn't consider age, tribe, colour or religion in dealing with fellow human beings.
He is an ideologist, entrepreneur, and business oriented fellow who believes in jobs creation rather than jobs seeking which was one of the reasons at 31 years of age, he left the highly promising Wapco Lafarge job to be on his own till date, to this end he was able to establish various companies and business outfits that engaged many Nigerians.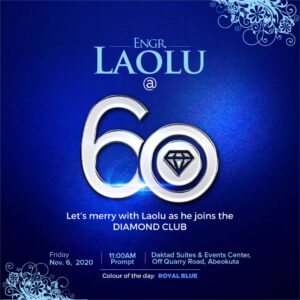 As a young Nigerian who was trained abroad, upon his return to Nigeria Adedokun established the now flourishing Engineering Services,
Biomass & Alternative Energy Companies, Timech Ventures Nigeria Limited ,with Head Office at Km 7, Lagos Ibadan, Express way, Arepo, Ogun state.
Similarly in the year 2008 an Ekiti man born in Ibadan with "Osomaalo Blood" flowing in his system, Adedokun equally established Tim Burtons Nigeria Limited to take care of some sections and provide employment for the teeming youths. He later established Timech Logistics/Equipment Leasing Ltd in 1998 and also Tim Properties Ltd in the year 2011.
The United Kingdom Full Technical Certificate (FTC) holder, equivalent of Nigeria Higher National Diploma (HND) in Engineering amongst other professional certificate courses combined academics with sporting activities. He is a winner of several awards and laurels with Wapco Lafarge Football Team then.
Engineer Adedokun is a Fashionista with a good dressing code at all times, he's a socialite per excellence that is why his friends and associates call him "Mr To Match". He's always ready to go out of his way to assist others.
When flashonnews reached out to some of his family members, a UK based Mr. Ayoade Adedokun described his elder as a man of many parts, lovable, witty, courageous, very bold, calculated and risk taker.
"He's someone that gets on with everyone regardless of age, gender, tribe or colour. He's very respectful".
He's someone that loves his family so much and a prayer warrior/God fearing man," he stated.
Mr. Ayoade Adedokun also described him as a bridge builder in the extended family and a philanthropist who believes that nothing is impossible in life.
While describing his father, Tolulope Adedokun said "he is the best and strongest father in the whole world,. My highly Philosophical Dad is a man that defines when the righteous falls seven times they will keep rising, he built his house on the solid rock and that is why he keeps standing in the face of adversity and remains unshaken. To the strongest Dad in the world I wish you Happy Birthday and all the best in your new year. Also, I pray that your latter years will be better and best your former years".
Engineer Adedokun is a second to none lover of children and a terrific father in his axiom will always say that "If you failed to be in the life of your children today, you may not be in their memory tomorrow"
Nice to a fault, but a disciplinarian and no nonsense man who will not settle for less.
One of his close associates said "I don't know how to describe our colleague and associate because he's a complete professional who will not take rubbish from anyone ,no matter who you are when it comes to professionalism and ethics of the job.
By the special grace of God, he's endowed and loaded with good business ideas. He's a solution provider and a fast thinker.
'I wish MY PRECIOUS EGBON many happy returns on his 6OTH birthday celebration.
Engineer Adedokun Laolu Timothy Sunday, an astute businessman is happily married to a paragon of beauty/down to earth, Barrister (Mrs) Oluwatoyin Sonoiki-Adedokun Esq., a respected Lawyer and a virtuous woman.
The marriage is blessed with lovely and wonderful children and grand children that are doing great.
He loves travelling, watching Football, Partying and meeting people.
He's a devout Christian who doesn't compromise his faith in God and a prayer warrior who seeks the face of his Creator in prayer always.
Some calls him LORD BISHOP as he always put IREEEEE OOOOO at the end of prayers sent to you.
It's always fun being around him as there'll be no dull moment 24.7.
The families, friends, associates and colleagues will be gathering at Daktad Suites and Event Center, off quarry road , Abeokuta, Ogun State to celebrate an icon, a socialite, a bridge builder and an exemplary Leader of as he clocks 60 on the 6th of November 2020.
Popular Nollywood Actor Ninalowo Announces Separation From Wife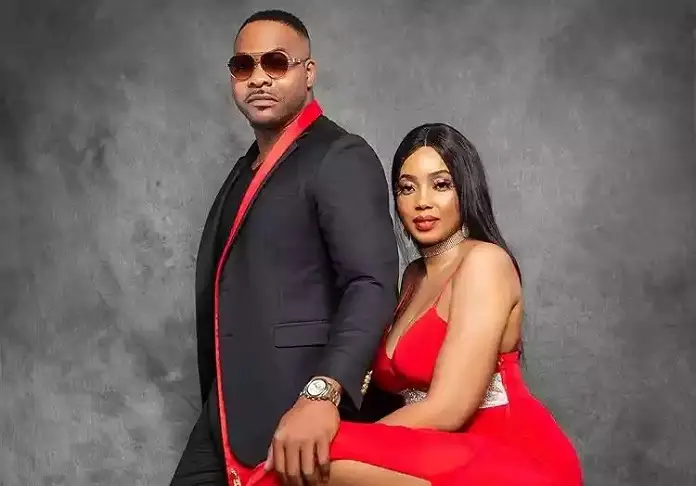 Popular Nollywood actor, Bolanle Ninalowo has parted ways with his wife Bunmi.
The thespian made this public in a statement he released via his Instagram page on Friday, September 1.
Ninalowo admitted that it was a sad reality for him and his children.
He, however, added that it was necessary for a peaceful future.
He wrote, "Finally i accept the reality of the End to a Road!
"A sad reality that gives room & hope for a brighter and more fulfilling future!
A reality that is SAD for my loving and adorable children but necessary for a peaceful and loveable future.
"A sad reality i prayed, nutured and worked tirelessly hard never to experience for the sake of all.
"A sad reality i now have to accept as i realize that my kids are much grown with better sense of understanding and knowledge of my pain & struggles regarding them!
"A sad reality that screams that i wont live or be around forever and must take care of my health & mental state for the goodness of all.
"May God help me and reward me with all i truly deserve or punish me for all i have done wrong if that be the case.
"In the end we will all live with the consequences of our actions.
"Sad but real and true!
"Now i have to do and be better for the sake of the same children i fought so hard never to be seperated from.
"The journey thus far only makes me stronger as i come to terms with what i truly need and deserve for all my relentless hard work & efforts in life.
"Heart broken but not shattered yet i stand tall as i break this sad but true news to the same world who adores my beautiful family & I.
"My wife & I have decided to go our separate ways and headed for an irreconcilable marriage dissolution.
"Please respect our privacy and pray for us during this process as we heal and move on with our independent lives while jointly taking care of what we love most, Our children!
God bless all.
Ayanagalu Drum Festival Holds Friday In Ile-Ife As Ooni Sends Delegation To Canada Festival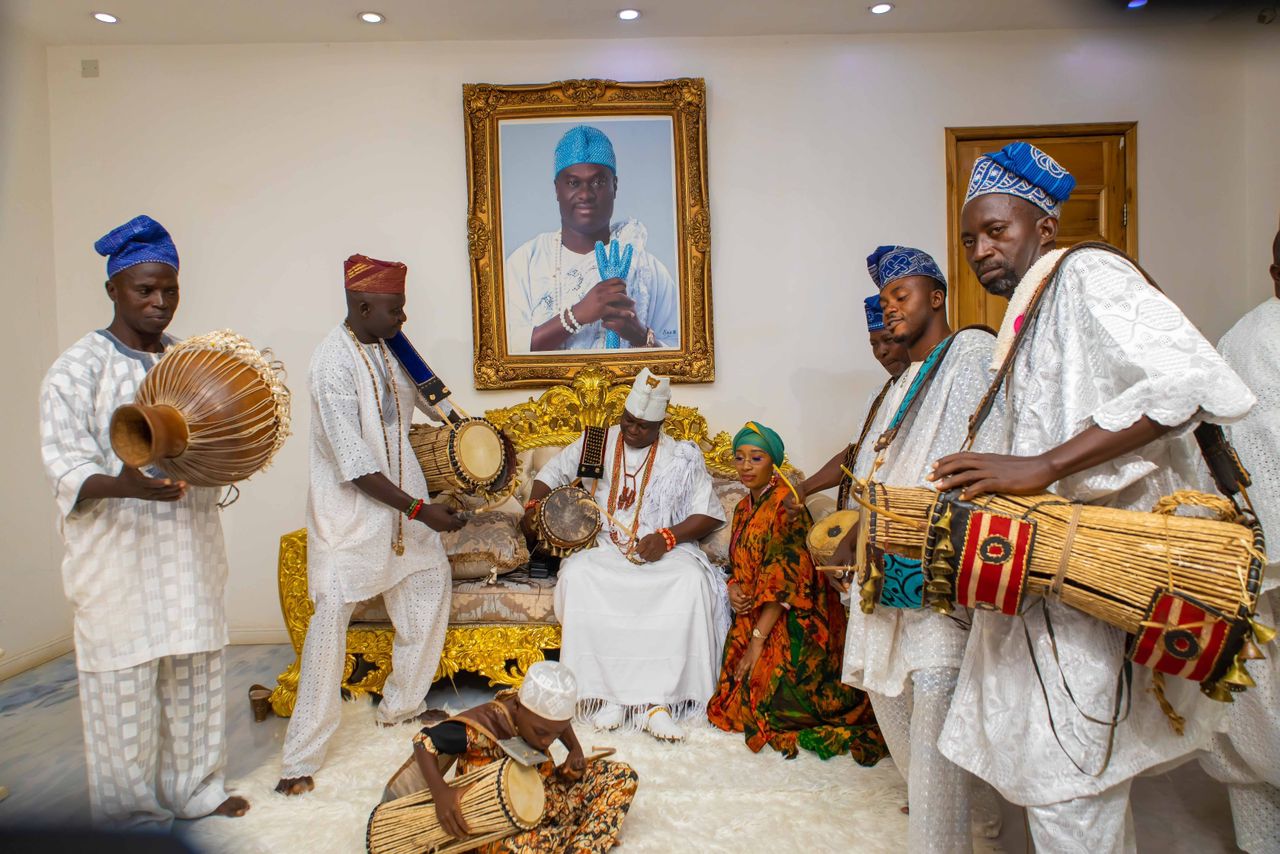 All roads lead to the ancient city of Ile-Ife the cradle and traditional headquarters aa the Ooni of Ife, Oba Adeyeye Ogunwusi leads monarchs, government functionaries, dignitaries and cultural stakeholders to the AYANAGALU FESTIVAL 2023.
A statement signed by the Director, Media & Public Affairs,
Ooni's Palace, Otunba Moses Olaf are and made available Daily Mail on Wednesday noted that participants are expected to grace the occasion from within and outside the sores of the country.
The epoch making cultural event being coordinated by the AyanAgalu Ambassador, who doubles as Chief Executive Officer (CEO), Adire Oodua Hub, Queen Aderonke Ademiluyi Ogunwusi is slated to hold on Friday 28th July 2023 at the mainbowl of the Ojaja Arena at Ife Grand Resort in Ile-Ife, and it is the second edition of annual AyanAgalu celebrations following its maiden edition which held last year.
While on the surface of the earth as one of the deities that Olodumare sent to the planet earth for the progress, development and happiness of mankind, Ayanagalu consulted the Oracle through Orunmila, the deity of divination on what to do for him to always be honored, rich and celebrated among people and other deities. The related Ifa lines that came out for Ayanagalu after divination included: Ose Ologbon (Ose lotun, Oturupon losi), Okanran lotun, Ogunda Meji, Ifa Amulumola (Okanran kangun,kange, Okanran kange, Kangun) where Ifa told AyanAgalu that he would make a lot of sacrifices using materials include stick, skin and drum belt for the sacrifice. These have since remained drumming tools till date.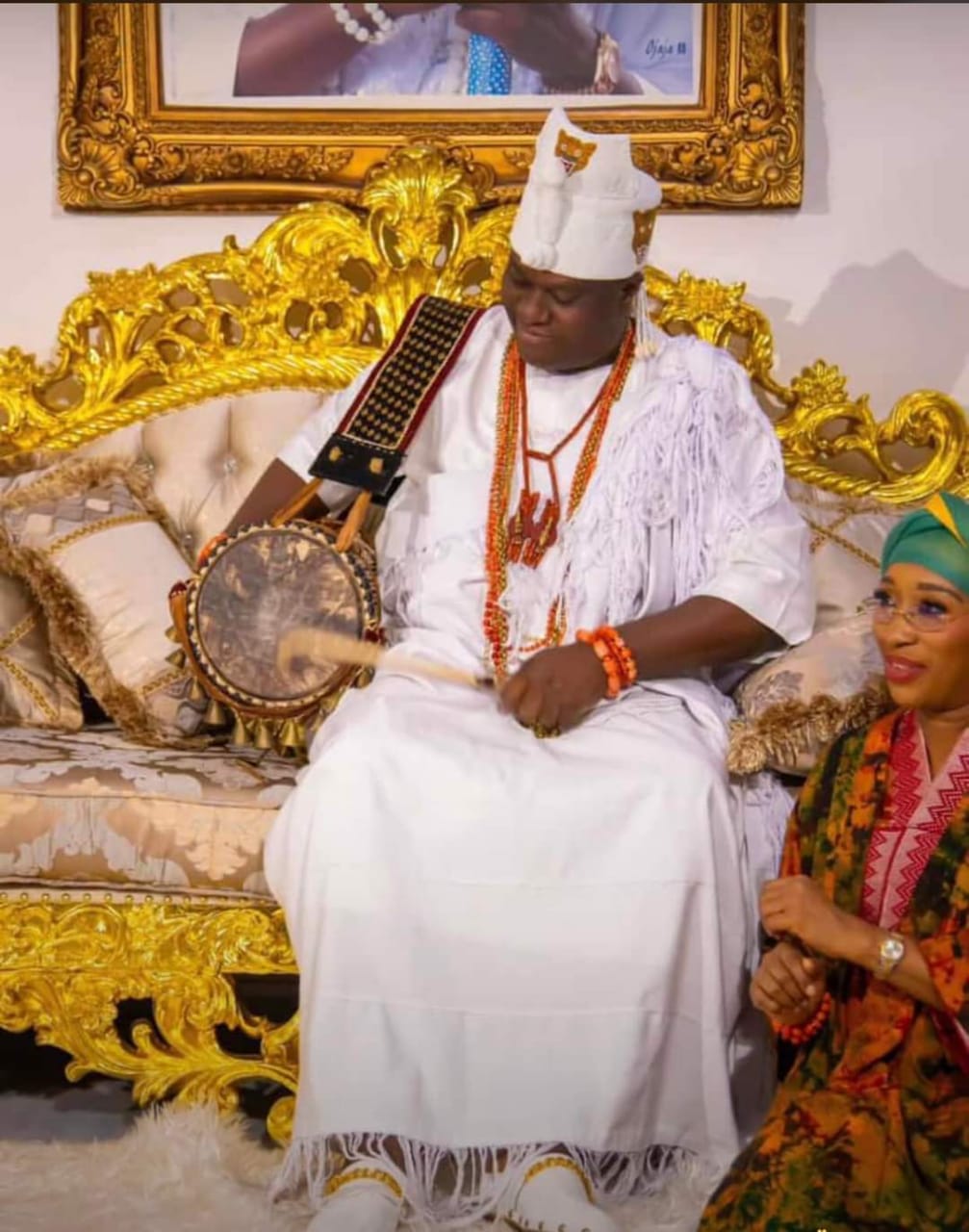 Oduduwa race pioneered drumming and songs(Music), endowed by the Almighty Olodumare. In appreciation of this development, deities started to call Ayanagalu to their ceremonies because only AyanAgalu could so entertain the deities who would pay Ayanagalu to grace their Occasion, the materials(drumming tools) of sacrifice of Ayanagalu, beat the drum and sing to lighten up their events as earlier divinated
Records have shown consistently that Oduduwa race is always at the forefront when it comes to celebrations and ceremony, this is because AyanAgalu belongs to the race.
The Ooni uses this medium to invite drummers and cultural tourists in Nigeria and beyond, to the Annual AyanAgalu Festival holding on the 28th July, 2023 at the Ife Grand Resort in Ile-Ife. He has equally constituted a high-powered delegation to represent him at the World Drum Festival which simultaneously holds at Mississauga Ontario Canada same day.
Nollywood Actress Cynthia Okereke Is Dead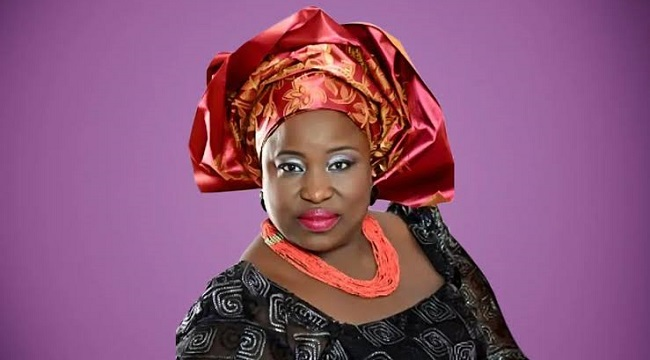 The Nigerian movie industry Nollywood has been hit with yet another sad event, as veteran actress, Cynthia Okereke, has reportedly died.
Her death was announced by her colleague, Joseph Okechukwu, in a post on his verified Twitter handle on Wednesday.
Sharing a photo of the actress, Okechukwu wrote, "REST IN PEACE, Nwanyi oma. I'm shattered beyond words. The fact that I was about to pay for your flight ticket to come to finish what we started only to hear you went to be with Lord just last night is one of the toughest things I've ever had to deal with in recent times.
"I pray I'm able to recover from this shock. Life is really just a mist. One minute you have it, the next you don't. For the more than 20 years that I've known you, you've been such an amazing, decent and lovely soul to be around.
"I never imagined you'd exit so unceremoniously. Words fail me. Sleep on, Cynthia. May your gentle soul rest on till we meet again in glory."
Last year, Okereke was kidnapped in Enugu alongside fellow actor Clemson Cornel, but they were later released unhurt by their abductors days after they were declared missing.
Okereke's death is the latest in the movie industry that have seen some of its stars pass on in recent times. Saint Obi, Don Brymo, Murphy Afolabi, Femi Ogunrobi (Papa Ajasco) and Chikezie Uwazie are some of the high-profile names that recently passed.
Last year, Okereke was kidnapped in Enugu alongside fellow actor Clemson Cornel, but they were later released unhurt by their abductors days after they were declared missing.