Chieftaincy Conferment: Oluwo Lashes Out At Salinsile, Osun APC scribe, Says Court Stopped His Installation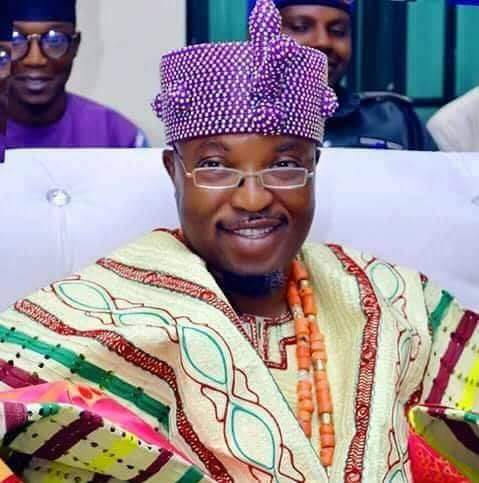 The Oluwo of Iwo, Oba Abdulrosheed Adewale Akanbi, has expressed surprise and disappointment over claims by Hon. Razaq Salinsile that he was compelled by the State Government to stop his installation as Otun Oba of Iwo.
Salinsile, is the State Secretary of the All Progressives Congress, APC, in Osun.
Oba Akanbi in a statement signed by his Chief Press Secretary, Alli Ibraheem, on Thursday said the claims by Hon. Salinsile are untrue and off track, noting that it was the court that stopped his installation.
He explained that honourary titles such as Otun Oba are exclusively awarded by traditional rulers without governmental consent or intervention.
The statement reads partly: "I read with surprise and disappointment the press conference addressed by Hon. Razaq Salinsile, where, therein, he faulted Oluwo as acting on government instruction to stop his installation as Otun Oba of Iwoland.
"Though it is general knowledge but should be reiterated that honourary titles as Otun Oba are awarded exclusively by kings without governmental consent. Government has no business in such title. Government can neither intervene nor influence in choosing who to honour.
"I was perturbed receiving calls and subsequently reading the news of a press conference addressed by Hon. Salinsile, saying Oluwo was compelled by the State Government to deny him the title. He further claimed three commissioners were sent to Oluwo to stop the installation.
"The above claims by Hon. Salinsile are off track. There was an interim injunction restraining Oluwo from Installing Salinsile as Otun Oba of Iwoland. In the court order, Oluwo and Salinsile were defendants where, therein, Chief Wahab Sikiru Atanda, alleged Oluwo of duplicating his title.
"Wahab Atanda was installed few months ago as Otunba of Iwoland. The immediate past Otun Oba was biological father of Hon. Razaq Salinsile. Honourary titles are not hereditary. Oluwo, with utmost respect for the judiciary, had to stop the Installation".
Furthermore, the statement clarified that "there was no time when any of the commissioners in the State visited Oluwo on Salinsile's chieftaincy matter. I see the workaholic machineries of the Governor beyond such pettiness."
However, Oba Akanbi challenged Hon Salinsile to produce evidence to back his claims, saying that "If there is any contrary claim, we need the audio of where such issue was discussed.
"Also, I think all traditional and honorary title holders are installed to assist and protect the crown. Going public to discuss court matter and dragging Oluwo into it is unpatriotic of someone who wants to be bestowed an honourary title on. The earlier Honourable Salinsile knows this, the better. Any challenge should be thrown to the plaintiff. Oluwo has personally queried Otunba Wahab Atanda on why he sued him and Honourable Salinsile.
"Every honourary title is an exclusive asset of Oluwo to be bestowed on whoever deserves it. Going public to discuss Oluwo asset is questionable. A patriotic son won't do such. Hon. Salinsile should toe the path of honour".
US Exchange Alumni Association Empowers Osun Women, Gives Cash Grant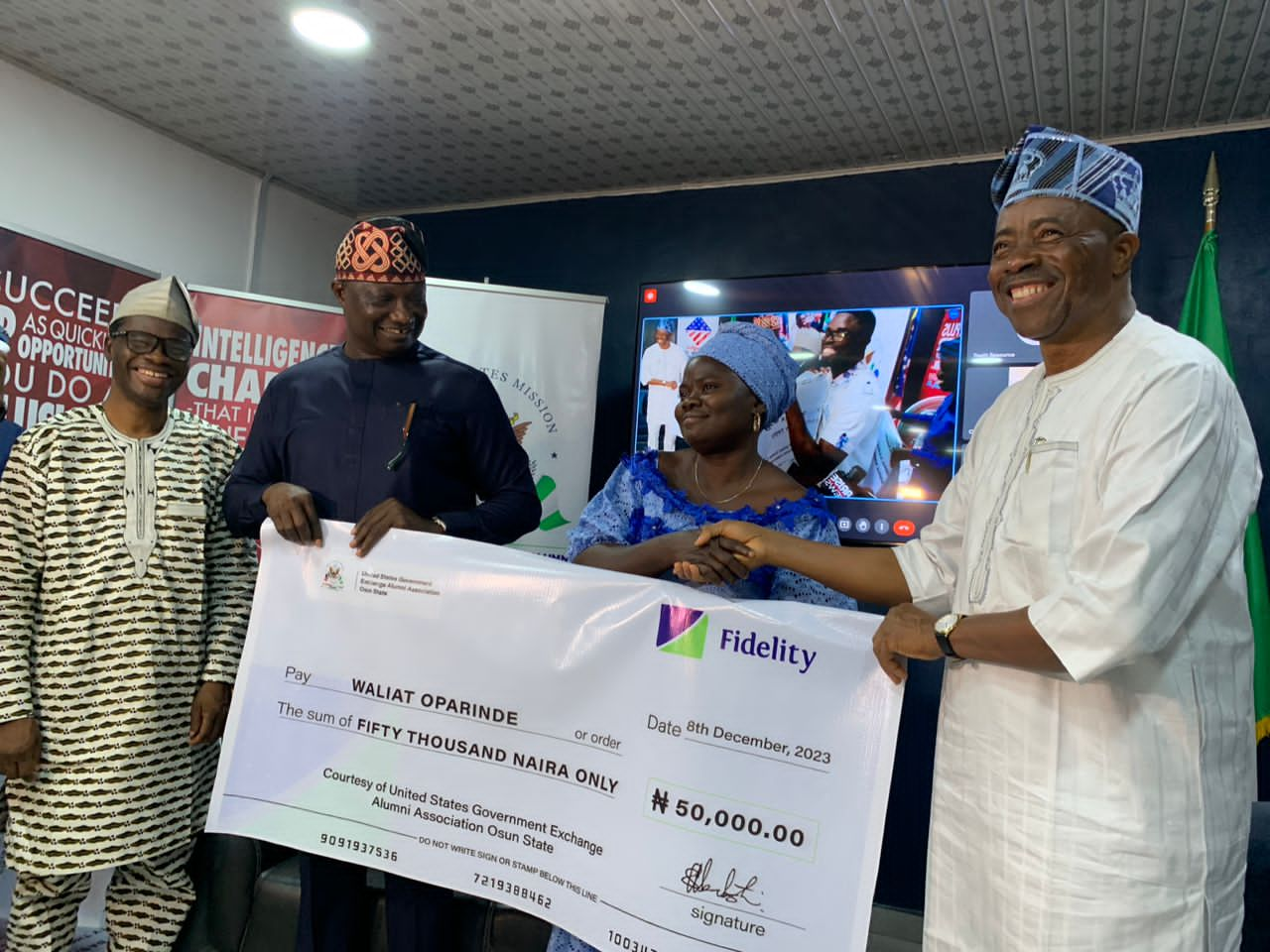 The United States Government Exchange Alumni Association has presented fifty thousand naira grant to twenty selected indigent women in Osun State to support their nano businesses.
The presentation, tagged 'Business capital Support', was done on Friday by the State Deputy Governor, Kola Adewusi at the US Corridor within the Osun State University Teaching Hospital in Osogbo.
A 2-day entrepreneurship training was earlier this week, organized for the 20 selected indigent women by the US Government Alumni Association in Osogbo with the support of SMEDAN.
At the presentation of the cash grant to the women, the State coordinator of US Government Alumni Association, Dr. Femi Adefila said, the programme was concieved empower women in nano business, to promote and support their businesses and build a viable economy at the grassroots.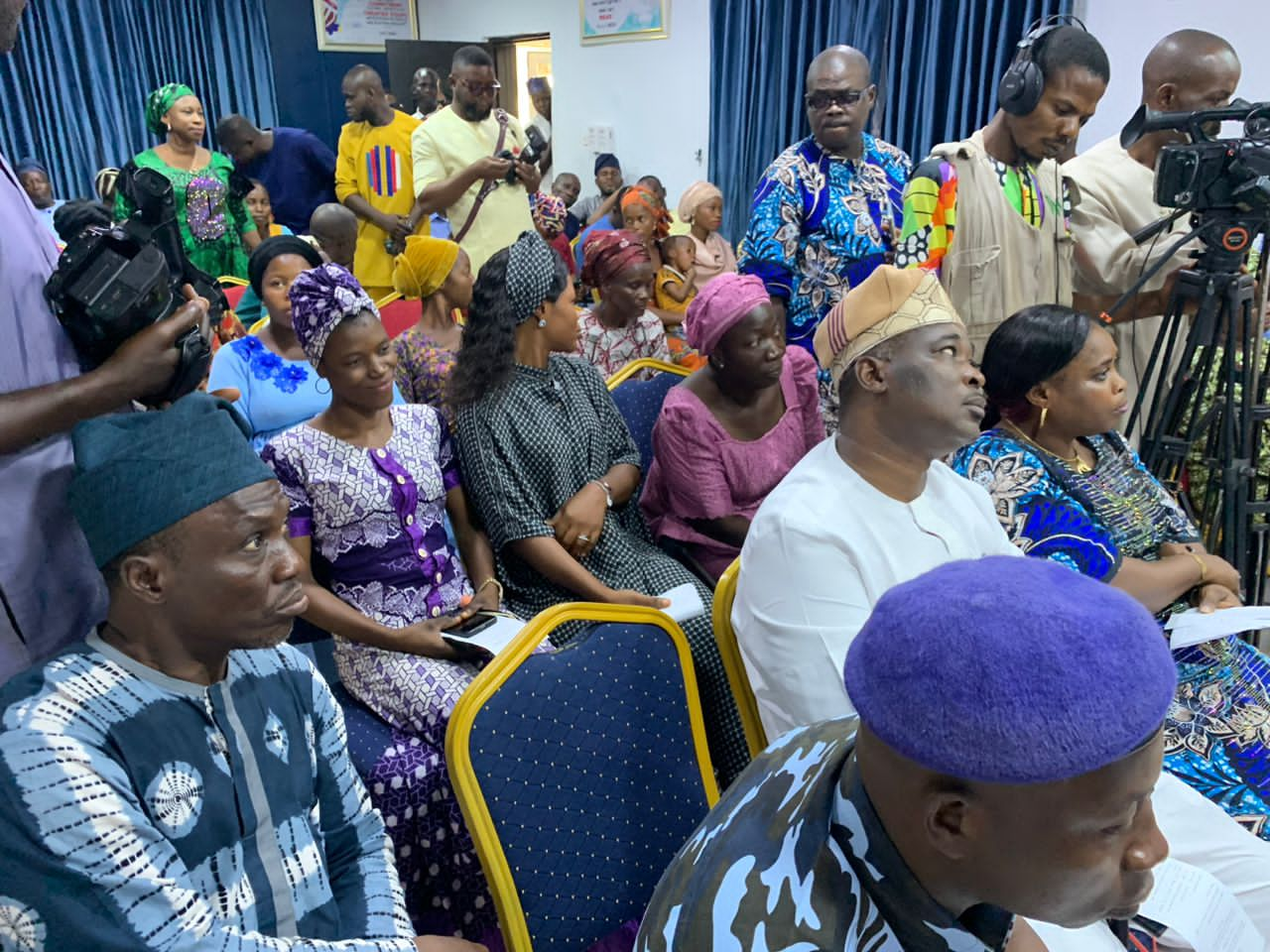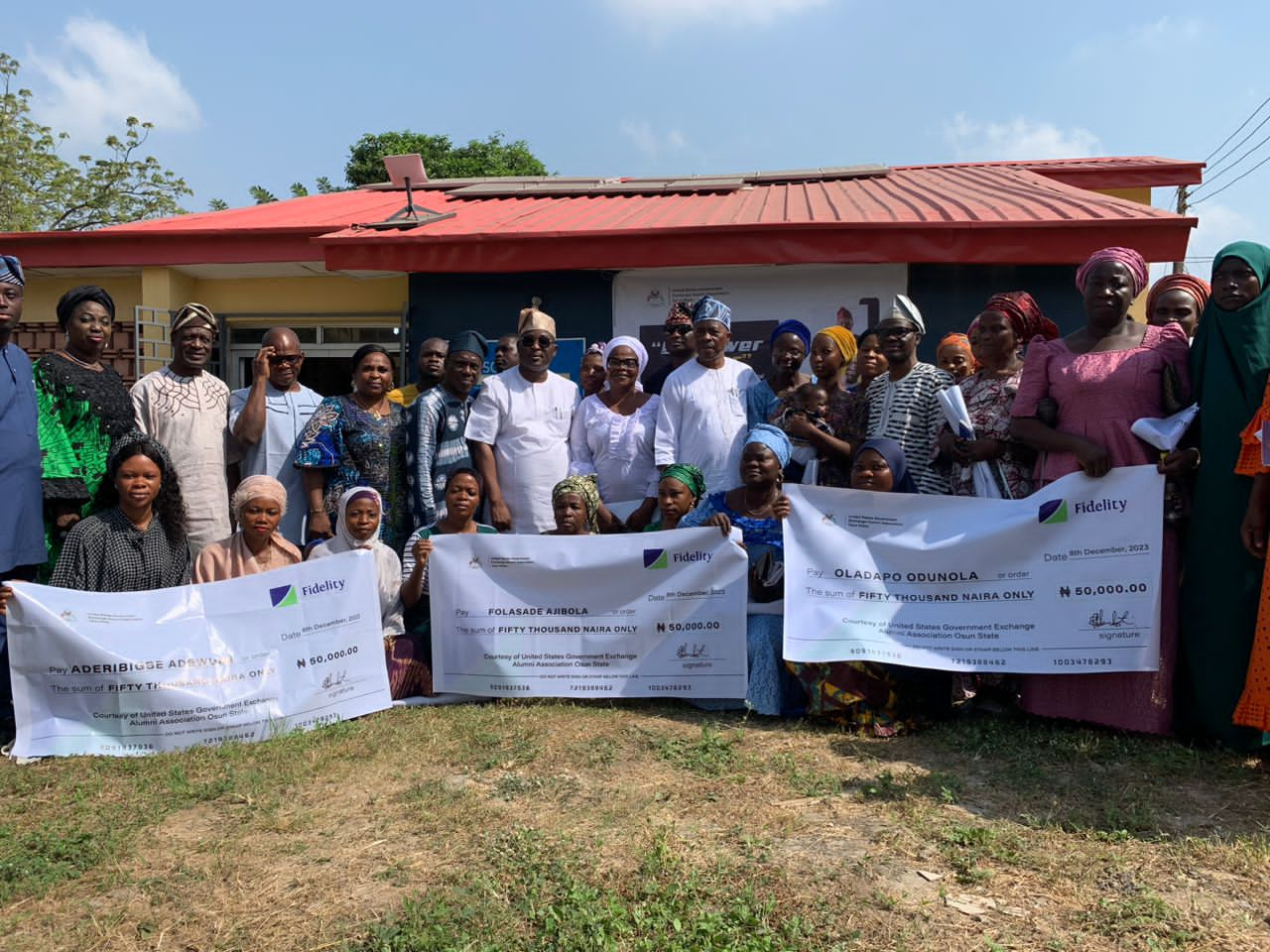 He noted that the beneficiaries were selected on merit, adding that they were selected through a phone in interview with Rave FM, where they indicated the type business they were into and the kind of support they need to boast their business.
Adefila said "On Rave Fm, there's a programme called "karakata", it was from this programme, that the women called in and asked questions about their businesses and the struggles they are going through.
"So after much survey and findings, we were able to select 20 women out of 100, and we decided to empower them through the US Government Exchange Alumni Association"
Addressing the beneficiaries, the State Deputy Governor tasked them to manage the grant judiciously
Adewusi lauded the Association for organizing the empowerment and training programmes for the women.
He expressed conviction that more people would be lifted out of poverty with the initiative.
Adewusi said, "First and foremost, I'd like to commend the conveners for supporting these women in the State, empowering these women is this trying times, it's a commendable effort.
" I also want to congratulate the women for being part of this, I implore you to make judicious use of these money given to you, support your business and not give away these funds. When you invest in your business, it grows and you can use it to support your family", he stated.
Reviving Nigeria's Economy: Ooni Advocates Use Of Local Products, Urges Leaders To Show Example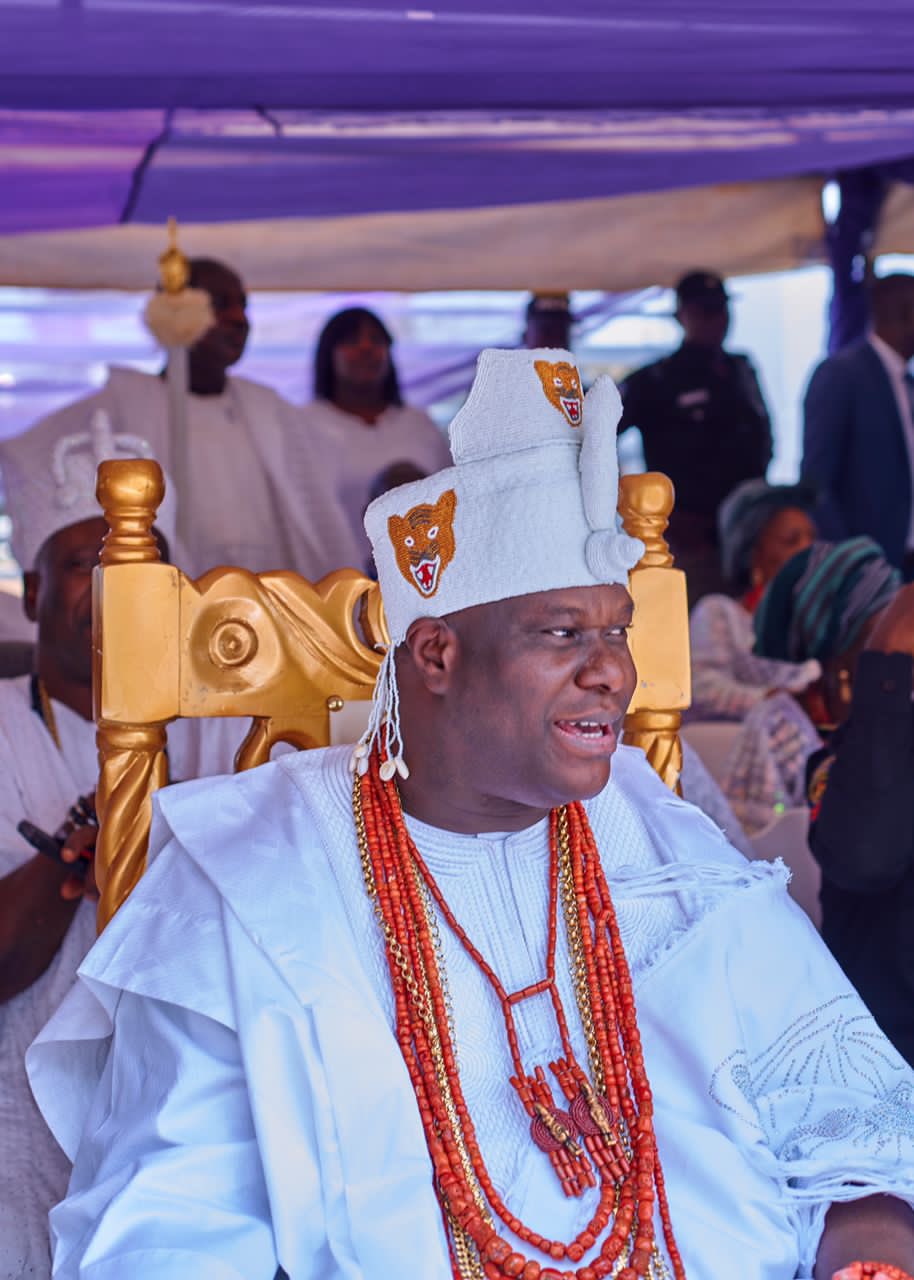 The Ooni of Ife, Oba Adeyeye Ogunwusi has resonated the need for leaders across board to embrace the use of local products.
He said the sure way to grow the nation's economy is for all to cultivate habit of using more of local contents, urging leaders at various levels to show example.
Ooni Ogunwusi stated these on Thursday in his palace in Ile-Ife where he received two vehicles and three motorbikes from one of the indigenous vehicle manufacturing companies in Nigeria on commemoration of his 8th years on the throne.
Oba Ogunwusi called on political leaders to desist from promoting foreign commodities, adding that Nigerian lawmakers should make it mandatory for anyone having any business with the parliament to wear and make use of indigenous products.
The monarch charged President Bola Tinubu, governors and federal lawmakers to include locally made and assembled vehicles in their fleet.
He said, "The earlier we know we cannot continue to kill our own, the better for us in this country. I took it upon myself to support and rally support for Innoson Motors and other local products because this is part of ways to boost our economy. Now that we have a company that produces vehicles, our governors should ensure establishment of companies that deal with manufacturing of components of vehicles such as car keys, windscreen, mirror among others.
"Why are we always benchmarking our economy on dollar? I want to appeal to our leaders that enough of promoting foreign commodities. Enough of benchmarking everything with dollar. Let us encourage local production and products. How many of what they (leaders) eat and wear are manufactured in Nigeria? Indigenous products from human, materials and human capital development should be prioritised.
"I will include Innoson vehicles in my own fleet and let our leaders support so that we can address youth unemployment. Our leaders should not sign any contract if they don't have local touch.
"National Assembly should promulgate a law that everybody coming to NASS should have indigenous production. Start grading yourself. If you are wearing ten things, seven must be made in Nigeria. Let it be our policy. If we do that everything will be better. Let our leaders stop deceiving us in this country. National Assembly should start making laws that are impactful. We pray we don't have a backlash of frustrated youths in this country."
Weeks After Peace Resolution: Ifon/Ilobu Crisis Brewing Again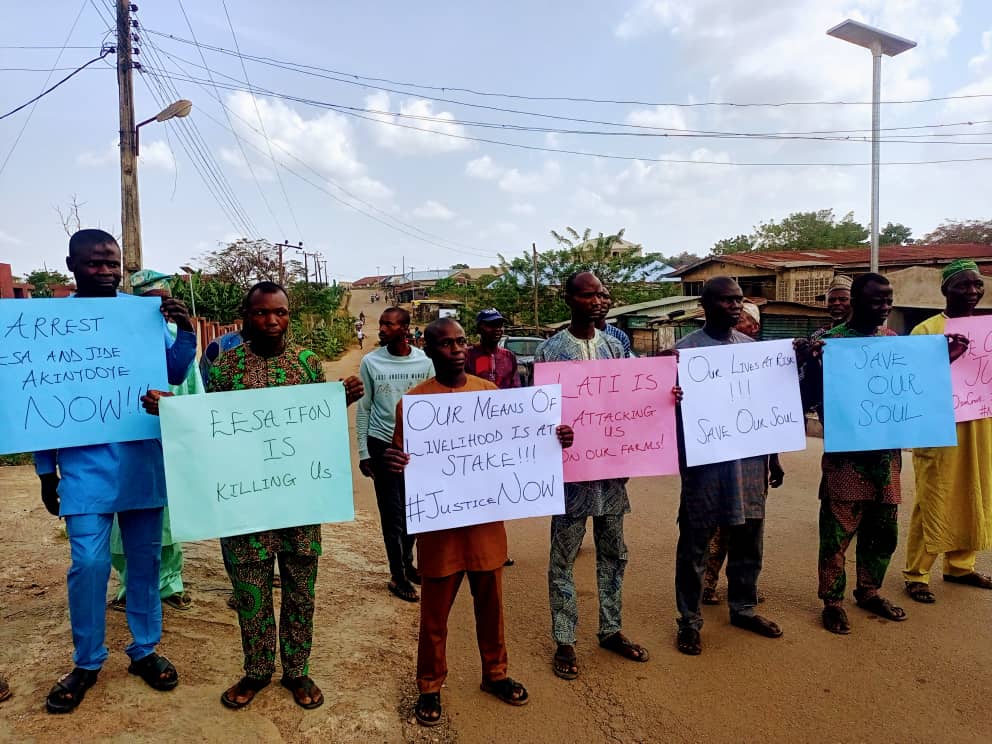 …as Ilobu farmers face alleged attacks, alert government to nip situation in the bud
Barely eight weeks after a peace resolution was signed between the two warring communities and curfew lifted on the areas, the Ifon/Ilobu crisis seemed to be brewing again.
Some farmers of Ilobu extraction on Wednesday staged a peaceful protest in the town against what they described as incessant attacks on them on their farms by some members of Ifon community.
The protest, they said, was staged to register and to condemn incessant attack and harassment by their aggressors on their farmland located in Oyo State.
The protesters called on the state government to make concrete effort to ensure permanent solution to the crisis between the two communities, adding that they had been left with their fate after the signing of peace in October 6th, this year.
The protesting famers have their farmlands where they alleged to have been threatened in villages including; Aba Agana Amoo, Abebi, Ologele, Olosho, Ojeyemi, Idiroko, Bara, Ojeyemi, Toolu, Wale, Ikimo, all within Oyo State.
They carried placards with various inscriptions such as; We call for justice, Arrest Eesa and Jide Akinyooye, We farm on oyo land not Ifon Osun among others, chanting songs to demonstrated their grievances.
Some of the famers, Bashiru Adegbenro, Wakili Olawoyin and Jimoh Adeyinka, said the perpetrators they came to attack them on the 4th of October on their farmland in Oyo state.
They said their farms, houses were burnt and destroyed in some instances, while some farm produces were being carted away by their aggresors.
Earlier on Wednesday, at a press conference, the PRO, Ilobu Asake Development Union, ODU, Tairu Babatunde had on behalf of the Union reiterated the town's commitment to peaceful coexistence with all its neighbours.
Babatunde decried any sinister moves in disrespect of the peace deal between the two communities by any elements.
He said "It is, however, disheartening and shocking that despite this olive branch extended by the people of Ilobu to our neighbors, most particularly, the people of Ifon-Osun, what we receive is more attacks, dehumanization, destruction of properties and harassment of our people. This is very sad and it's the only reason we have invited you here today. The world must know. Ilobu-Asake Development Union is an umbrella body for all sons and daughters of Ilobu and we owe it a duty to protect their interest.
"I want to tell you that since the ceasefire was declared, our people who are plying their trades in villages such as Oloso, Idi-Iriko, Owode and several other villages in Oyo State have not been allowed to witness peace. It has been attacks over attacks.
"Harassment and torture. We believe this must stop. Several farmlands invaded by people of Ifon-Osun whose name will be mentioned by victims that are here today. We have also submitted petition to relevant agencies and the government.
The PRO called for the immediate arrest and prosecution of the perpetrators of the attacks on Ilobu farmers.
He said "We want to advise the State government that peace building is a process and not an action, we want them to continue engagement as no engagement has been held since October 6th when the peace deal was signed.
"We also want the agents of the government, particularly, Senior Special Assistant to the Governor on Security, Adekunle Omoyele to stop acting like an agent of Ifon people. The recent arrest of tipper drivers in Ilobu which was coordinated by him without recourse to Ilobu Divisional Police who have been at the center of managing this crisis, necessitated this call."
Recall that, few months ago when lives and property were lost during the crisis between the two communities, the State Governor, Senator Ademola Adeleke imposed dusk to dawn curfew on both Irepodun and Orolu local government areas to ensure that the crisis did not degenerate.
The Governor, on the 6th of October facilitated the signing of peace accord between the communities and alap lifted the curfew on the two local government areas.