Rotarian Ayodele Adeyemo Installed Asiwaju of Ogobi In Ede South LCDA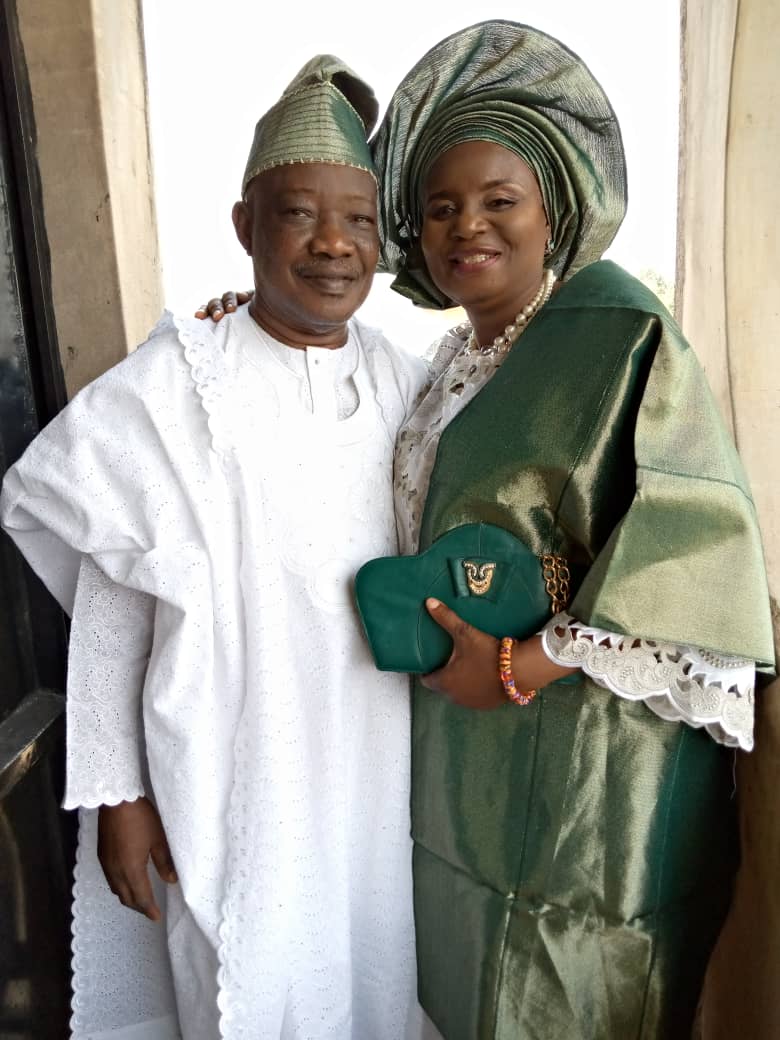 Rotarian Ayodele Adeyemo, alongside his wife, Funmilayo was on Thursday March 18, 2021 installed as Asiwaju and Yeye Asiwaju of Ogobiland in Ede South Local Council Development Authority.
The conferment was in recognition of Chief Ayodele Adeyemo unparalled contributions to the socio-economic development of Ogobi Community in particular and Edeland in general.
In his remarkes, Oba Abdul-Wasiu Iwaloye Abidoye, the Ologobi of Ogobi, described Asiwaju Ayodele Adeyemo as an accomplished individual, who rose from a humble beginning to stardom with unblemished records in public and private services.
Oba Abidoye called on Asiwaju Ayodele Adeyemo and his wife – Yeye Funmilayo not to relent on their noble services to the less-priviledged people.
In his goodwill message, The Timi of Edeland, Oba Munirudeen Adesola Lawal, said of Asiwaju Ayodele Adeyemo as an astute, dogged and humane personality, who has done Ede proud as an EDE MAN TOKAN TARA, advising him to see his new role as ASIWAJU OF OGOBI as a call to greater service to humanity.
The Asiwaju had part of his formative years at Ogobi and has since not wavered in his love and commitment to the Community.
Rotarian Ayodele Adeyemo, a political scientist and renowned broadcaster of impeccable records in many broadcast organizations has carved a niche for himself in community services at his native Ede town.
He ensured, along with other well-meaning people, that electricity supply to Ogobi, through CSDP/World Bank Programme was effected with unquestionable accountability.
The pioneer President of Ede Rotary Club, is a man of immense love for his Ifelodun-Ogberin Community in Edeland and Anu Oluwapo-Obe Community in Wakajaye Ibadan, to which he has brought meaningful development programmes.
Chief Ayodele Adeyemo was a successful story in the dynamic realms of broadcast journalism as he served diligently at Broadcasting Corporation of Oyo State and MURHI International Television, MITV and gave a good account of himself as a seasoned broadcast journalist.
A widely travelled man with focus for breaking new grounds and discoveries, Asiwaju Ayodele Adeyemo gave the defunct Ladoke Akintola University Teaching Hospital, Osogbo, far-reaching professional media and public relation services as its founding Public Relation Officer.
This ensured that the activities of the hospital were promptly brought to limelight.
The Asiwaju of Ogobi is a committed, diligent and passionate grassroot man, who is always there for his Ede Community without let or hindrance, with involvement in various community services such as the maiden edition of AGBALE HALL OF FAME and EDE DAY celebrations.
The installation of Chief Ayodele Adeyemo as the Asiwaju Of Ogobiland, will further bring accelerated development to Ogobi and open it up for investments by his friends and well-wishers, whose lives he has positively touched.
Asiwaju Ayodele Adeyemo has resolved to rededicate himself a new to serve humanity with greater zeal and vigour, as to whom much is given, much is expected. Asiwaju Ayodele Adeyemo is particularly grateful to Oba Munirudeen Adesola Lawal, Laminisa 1, The Timi of Edeland and Oba Abdul-Wasiu Iwaloye Abidoye, Ologobi of Ogobi.
Staff Audit: Bedridden Pensioners To Partake Via Telephone – Osun Govt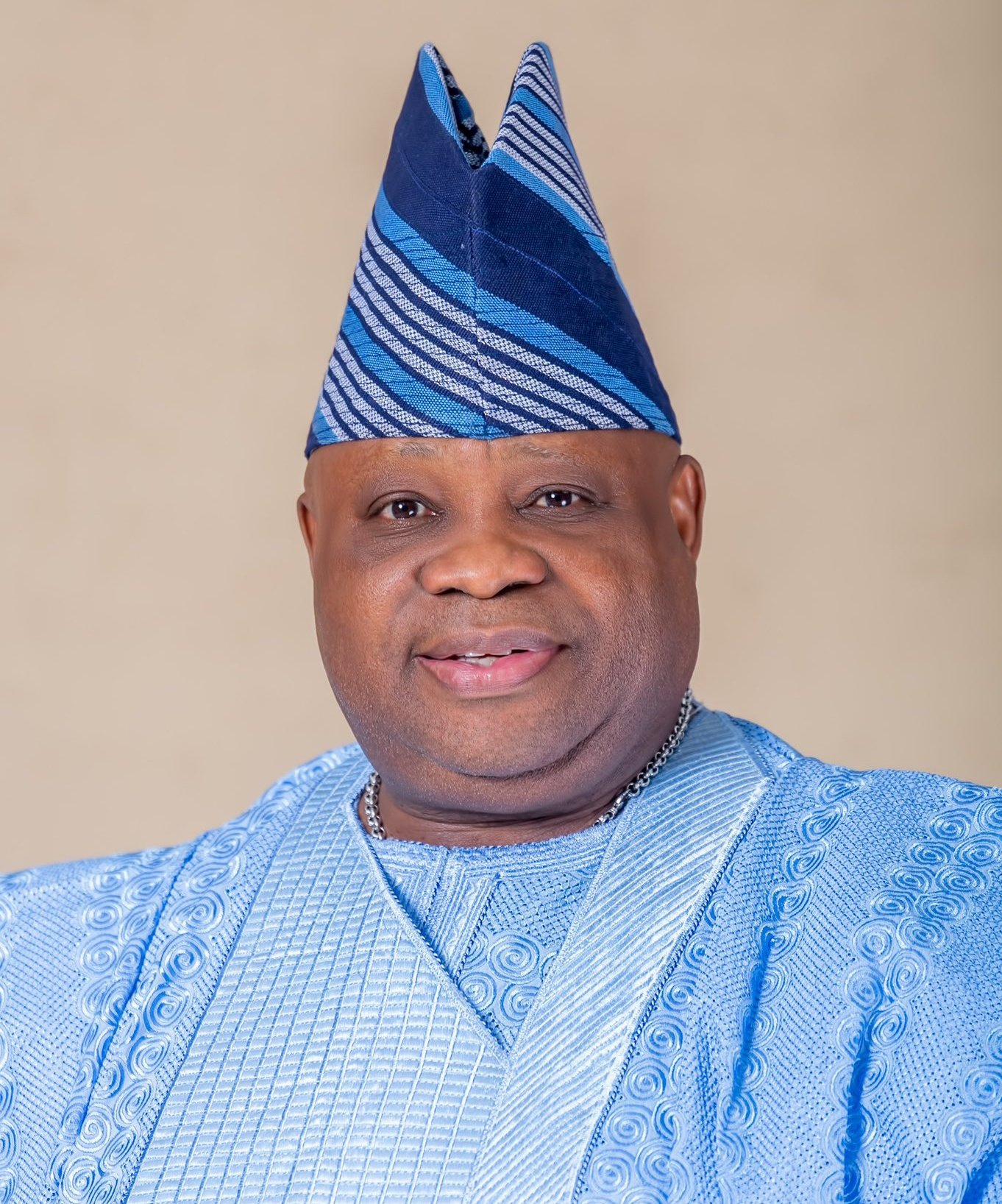 Osun State Government has said all bedridden pensioners and others with serious health challenge will henceforth have their audit exercise conducted through telephone.
A statement by signed by the State Commissioner for Information and Public Enlightenment, Kolapo Alimi on Monday revealed that such pensioners, will no longer be required to be physically present at the venue of the screening exercise.
The statement added that pensioners who are currently outside the State would have their screening conducted via the same means.
It also said "Pensioners outside the state at the moment no longer need to travel down to Osun State as they will also be having their screening through the telephone.
"Additionally, pensioners in the diaspora will also be screened only through video calls.
"In line with the above, the Pension Board is expected to make available all the particulars, especially pictures of pensioners to the Consultant, for ease of identification during the video call screenings.
"The above directives take immediate effect."
Pensioners Collapse During Screening In Osun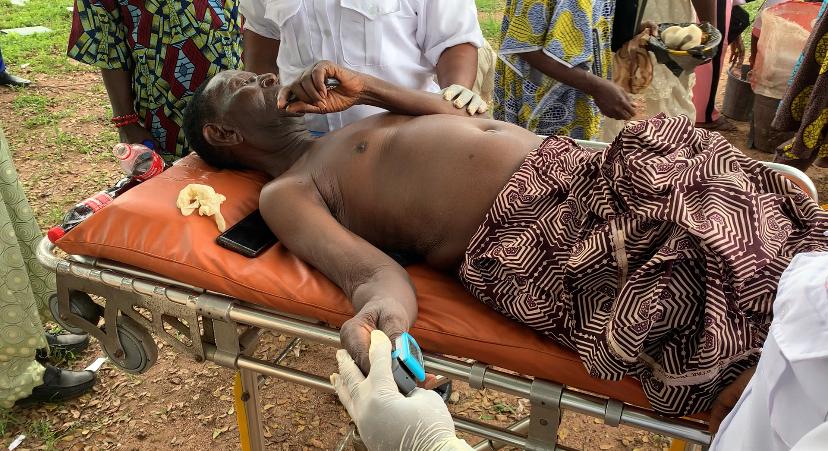 …Govt should decentralise process to prevent avoidable deaths – Retirees
Pensioners in Osun State have appealed to the State government to decentralise the ongoing screening of its workforce including retirees.
The call became necessary as some of the aged retirees collapsed on Monday within the premises of the Center for Black Culture and International Understanding, Osogbo, venue of the ongoing screening.
It took the intervention of the medics of the State Ambulance Service to revive and stablise the victims.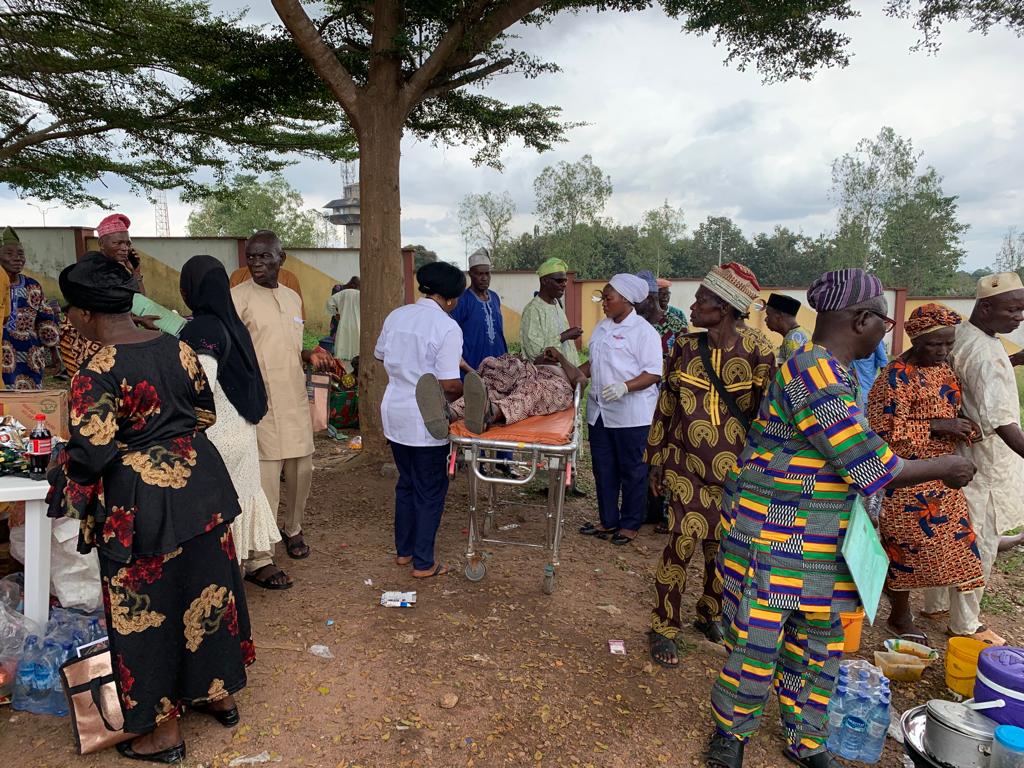 Retirees, numbering about 2,000 old men and women who are visibly aged, frail and in some cases sick, were at the venue for the screening exercise.
A number of them who could not withstand long time standing were seen either, lying down, sleeping or sitting on the bare floor to avoid eventuality.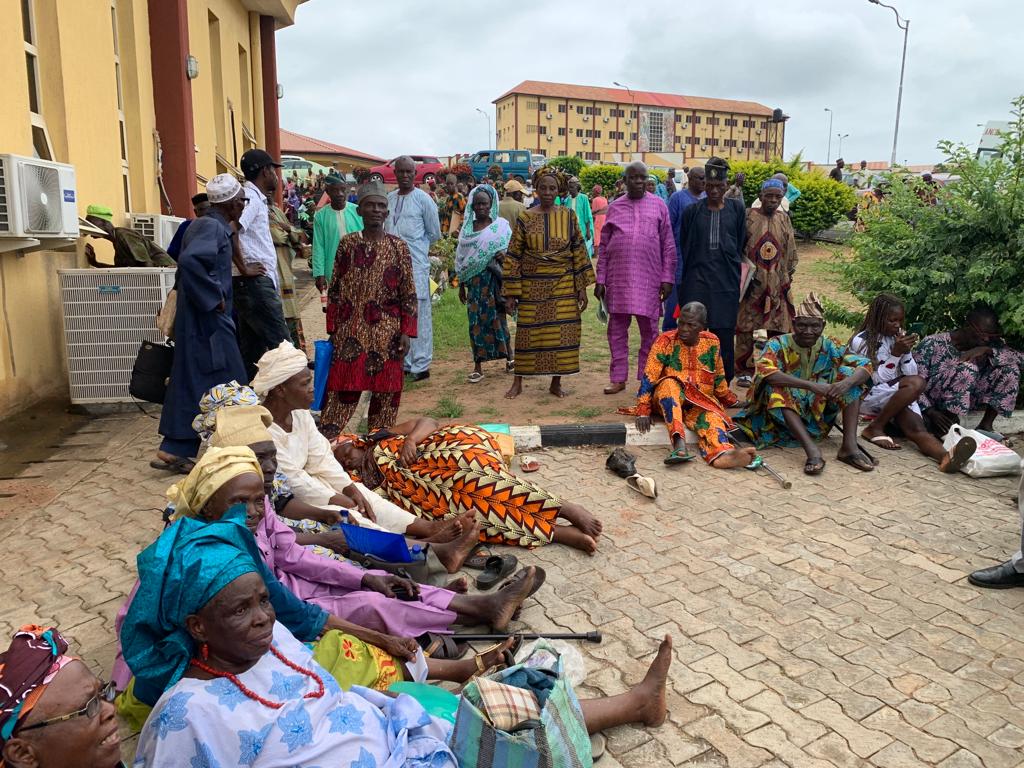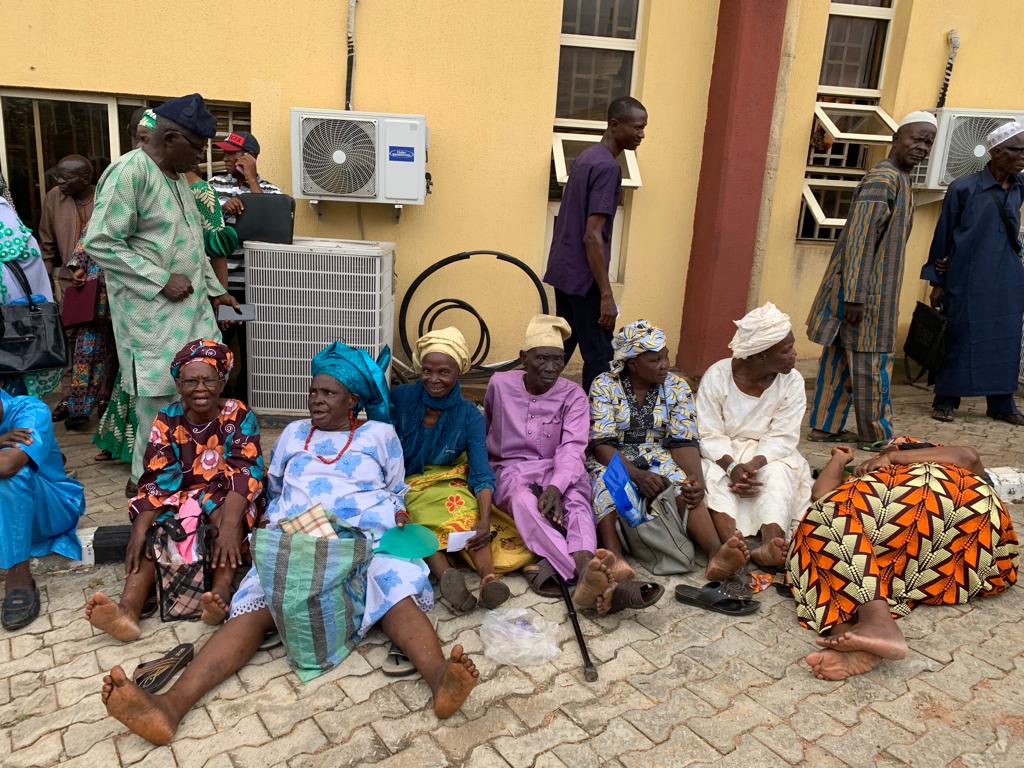 Many of the pensioners were visibly angry for what they described as inhuman treatment by the handlers of the exercise.
Sunday Omotosho decried the arrangement and the eventual treatments of his colleagues who came for the exercise from across the State.
Though, he agreed that the exercise as sanctioned by the State government was desirable, but was of the opinion that the process would have been made easier if it were to be done on local government or zonal basis.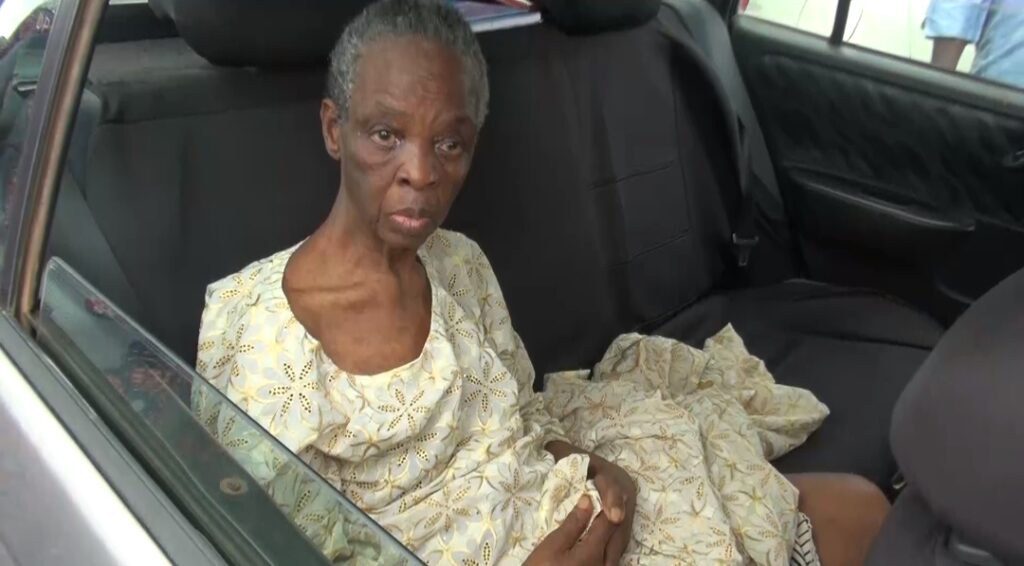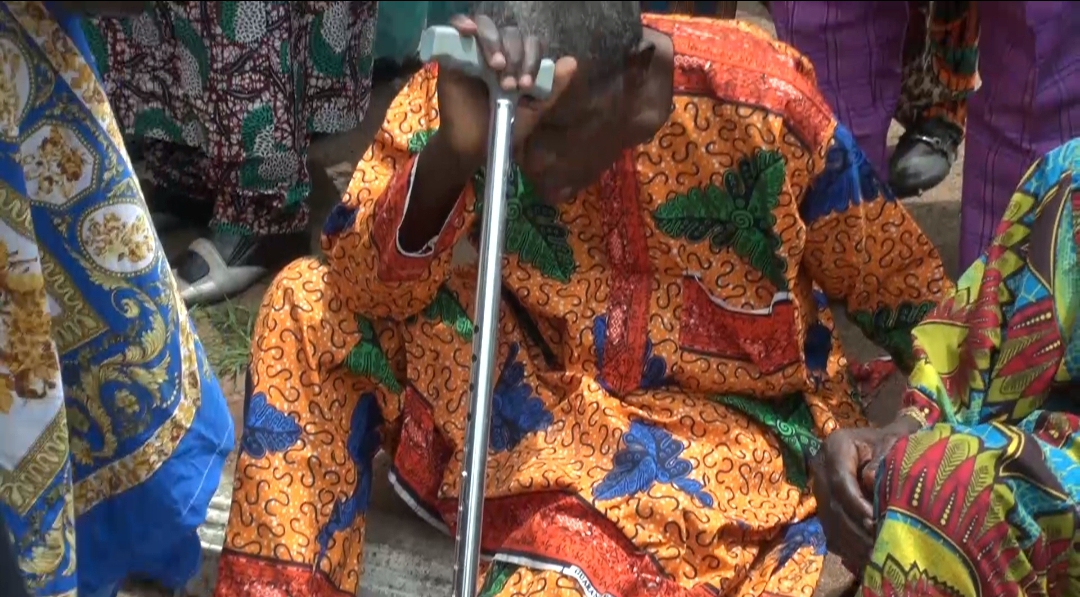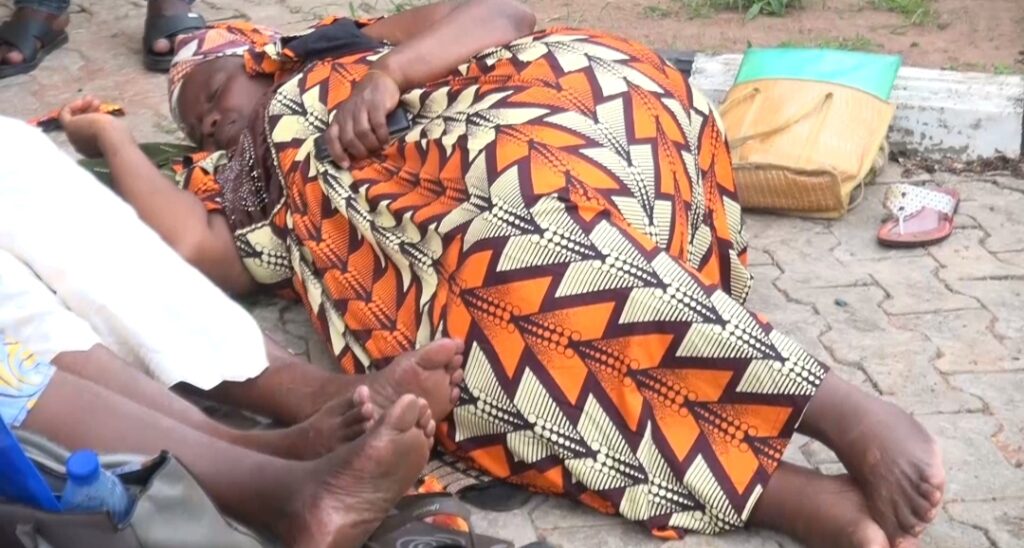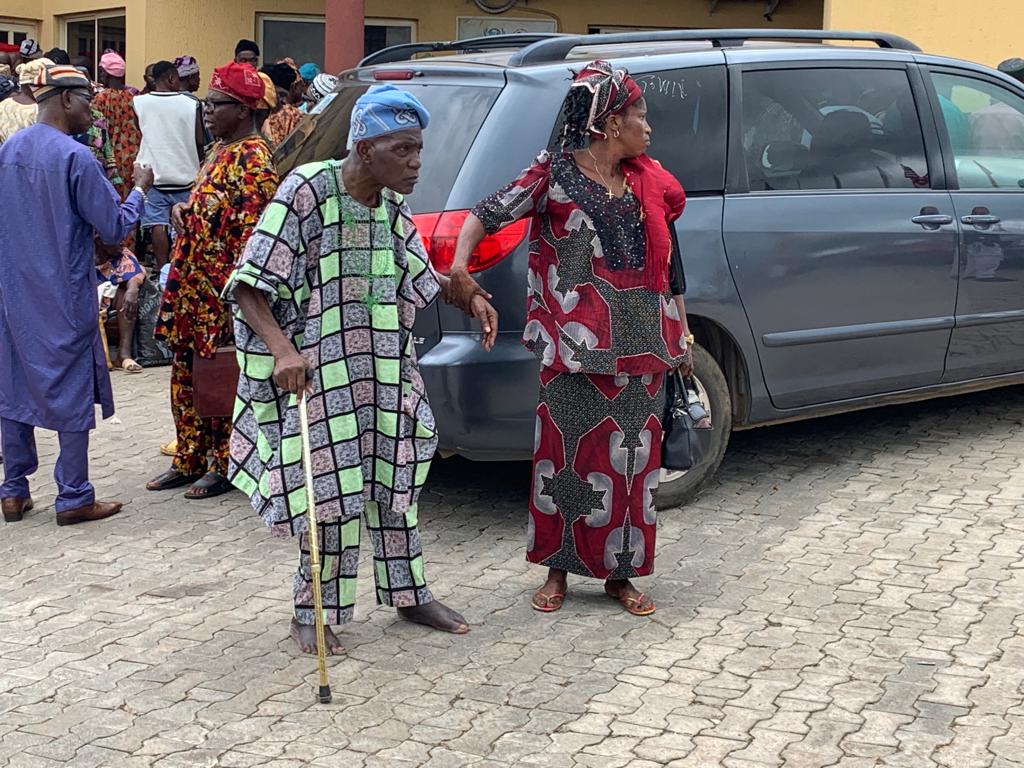 As at press time, the exercise was yet to commence as the consultant in charge, Saadat Bakri-Ottun was yet to arrive the venue, hence the wait prolonged.
The staff audit was earlier suspended for weeks by the state House of Assembly over inhuman treatment meted to the civil servants by the consultant, but the suspension was lifted after she promised to correct her mistakes.
Breaking: Protest Rocks Iree Poly Over Removal of Rector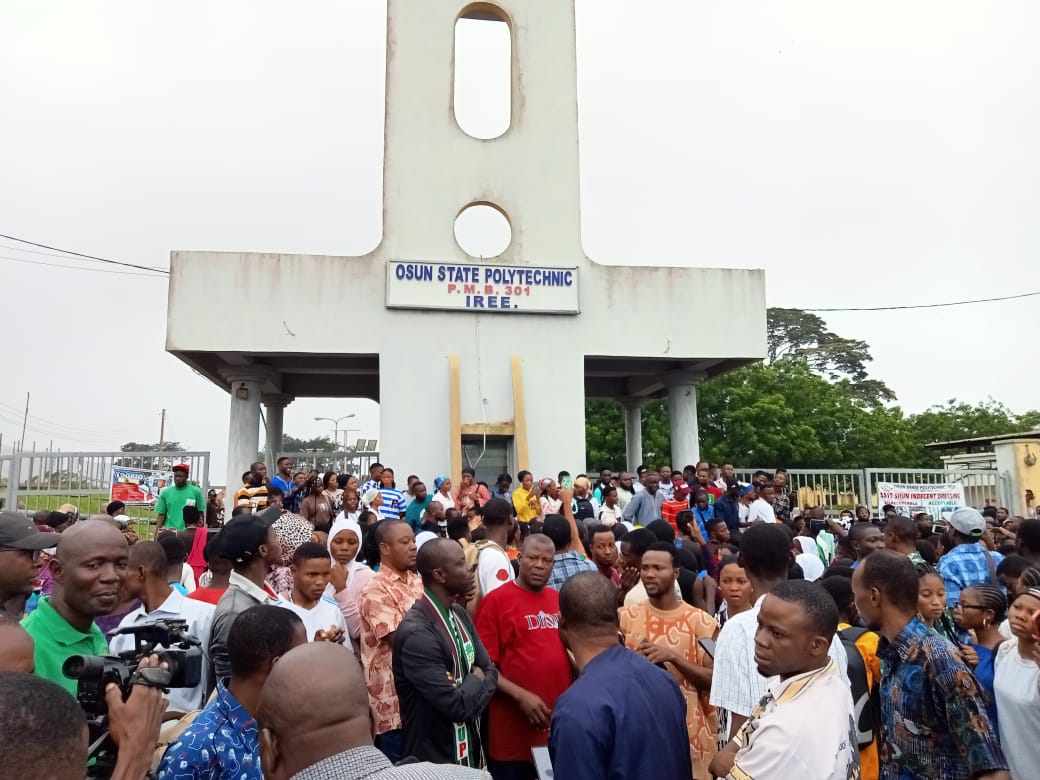 ….ASUP, Students lock school gate to prevent academic activities
Heavy protesters have laid seige on the entrance of the Osun State Polytechnic, Iree, Osun State against the removal of the institution's rector, Dr. Tajudeen Adewale Odetayo.
The State governor, Senator Ademola Adeleke had reportedly suspended Odetayo and allegedly replaced him by his kinsman.
Protested gathered at the frontage of the polytechnic entrance as early as 7:30 on Tuesday morning carrying different placards with different inscriptions to register their displeasure against the removal of the embattled rector.
The school gate has been put under lock and key, by the students and the school chapter of the Academic Staff Union of the Polytechnic, ASUP preventing academic activities and other activities on the campus.
More to follow…